News
Stay informed about the latest enterprise technology news and product updates.
Zetta cloud storage now offers recovery in less than five minutes
Zetta unveiled the latest version of its disaster recovery as a service (DRaaS) that promises data recovery in less than five minutes.
The company initially launched its DRaaS back in May 2015 to protect virtual and physical servers in the cloud. The Zetta cloud DRaaS service does not require a local appliance and allows managed service providers (MSPs) and companies to run a virtualized native network in the cloud.

Download this free guide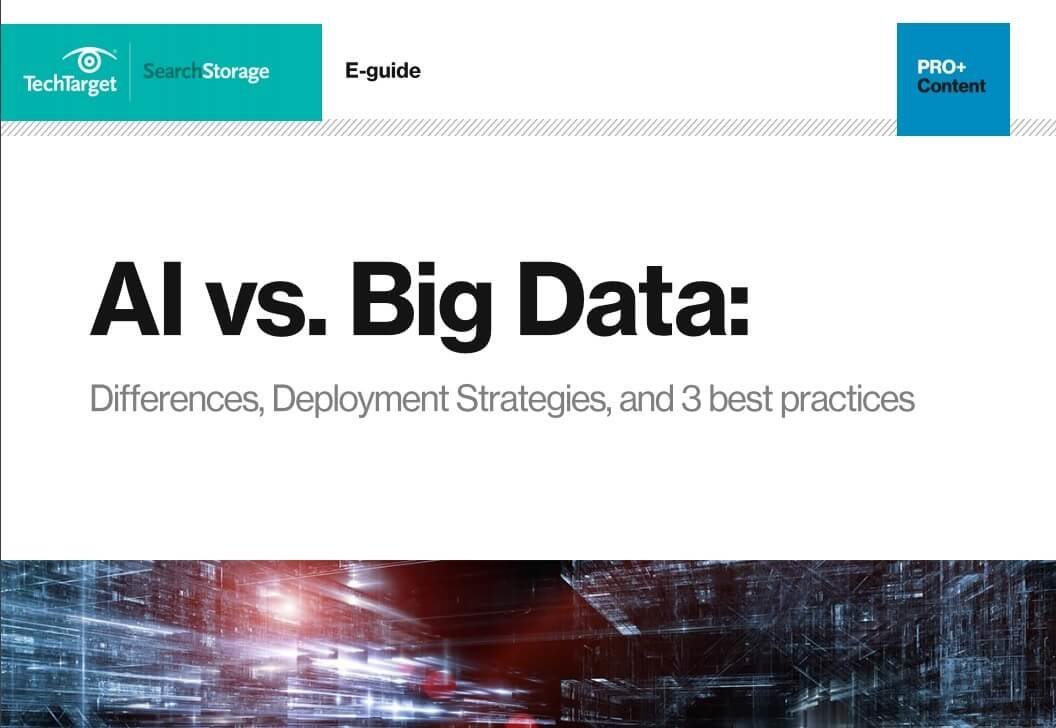 AI or Big Data, What's the Better Fit for Your Business?
Though similar in some ways, the two play vastly different roles in your storage system. Do you know what's the best option for your business, or how you can put it into practice? Read this guide to find these answers, as well as a framework for finding success with AI in your storage architecture.
By submitting your personal information, you agree that TechTarget and its partners may contact you regarding relevant content, products and special offers.
You also agree that your personal information may be transferred and processed in the United States, and that you have read and agree to the Terms of Use and the Privacy Policy.
Mike Grossman, Zetta's CEO, said the latest version includes upgrades that customers have asked for since the service was initally introduced. The latest version also includes failback, automated disaster recovery testing that encompasses both backup confirmation and "bootable" servers in the cloud, and active directory integration.
"We really feel like we have learned what customers need," said Grossman. "A lot of key pieces needed to be built. We've been focusing on all these things in the last year."
Also, Zetta cloud storage built in a preconfiguration capabitilty for network, VPN and firewall configuration at the time of onboarding to the cloud. Zetta does up-front configuration of the network, firewall, VPN connectivity. The offering is priced on a monthly, per-gigabyte storage cost and the amount of RAM used.
"We are a cloud company and there are complications in network configurations," said Grossman. "There are network configuration nuances that we have to deal with that application vendors do not. We found out that a lot of vendors don't complete the set. Now, we are dealing with it upfront.
Zetta's cloud DRaaS, which targets MSPs and enterprise businesses, can protect at least 100 physical or virtual servers. The DR as a service offering has built-in WAN optimization that moves up to 5 TB of data in 24 hours for backup and recovery. It's also optimized for data sets that are up to 500 TB.
Zetta cloud DRaaS supports multiple servers, applications, native networks and heterogeneous operating system platforms. It can boot physical and virtual systems in the cloud via a virtual private network or Remote Desktop Protocol connection. It can replicate native file systems and map a local drive in the cloud to recover individual files or entire server images.
Grossman said they target small-to-medium enterprises and partners and they offer a "no-data corruption" guarantee. The management portal allows for fast configuration and a software agent does efficient and resilient transport to and from the cloud. It offers standards-based, stateless architecture, along with the ability to manage multi-tenant storage.