News
Stay informed about the latest enterprise technology news and product updates.
Webscale Networks airs out multi-cloud DR
Webscale Networks is well aware that its e-commerce customers can't tolerate much downtime.
To that end, the website infrastructure provider recently expanded capabilities to build a multi-cloud for disaster recovery as a service. Webscale Networks lets customers implement backup instances of their cloud deployments in separate regions or with separate cloud providers. The provider offers a service-level agreement (SLA) that guarantees customers will have their site running at an alternate location within 60 minutes, with no more than 15 minutes of data loss.

Download this free guide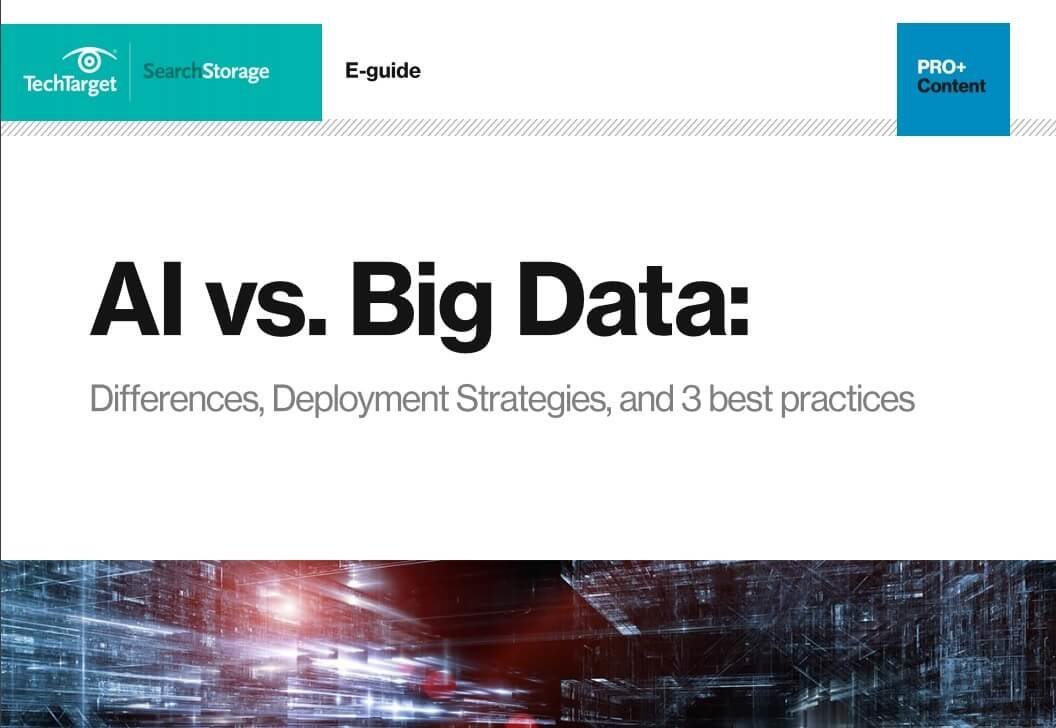 AI or Big Data, What's the Better Fit for Your Business?
Though similar in some ways, the two play vastly different roles in your storage system. Do you know what's the best option for your business, or how you can put it into practice? Read this guide to find these answers, as well as a framework for finding success with AI in your storage architecture.
By submitting your personal information, you agree that TechTarget and its partners may contact you regarding relevant content, products and special offers.
You also agree that your personal information may be transferred and processed in the United States, and that you have read and agree to the Terms of Use and the Privacy Policy.
"Customers were interested in DR that was cross-cloud," said Jay Smith, CTO and founder of Webscale.
Smith said Webscale's SLA is conservative with the stated recovery time objectives and recovery point objectives, and sees them decreasing over time.
"We're able to meet SLAs with room to spare," Smith said.
Webscale Networks, based in Mountain View, Calif., began operations in 2012 under the name Lagrange Systems. It now claims over 40 customers, mainly mid-market e-commerce companies.
The Webscale Multi-Cloud DR service allows customers to fail over to another cloud provider, with minimal data loss and minimal outage time, said CEO Sonal Puri. In addition, if downtime occurs, Webscale can automatically fail over to a scheduled alternate region.
Webscale Multi-Cloud DR provides two options for disaster recovery — Webscale Cloud Backup and Webscale Cloud Mirror.
With Webscale Cloud Backup, customers can make a copy of their entire back end — the application and data server — periodically. For e-commerce applications that require more frequent backup, Webscale Cloud Mirror allows customers to keep a near real-time replica of their back end in an alternate location. Webscale Cloud Mirror also ensures that application delivery controllers remain consistently available regardless of the status of either the data server or application layer, according to the company.
Webscale Multi-Cloud DR, with Cloud Backup, is included with the Webscale Pro and Enterprise platforms. Webscale Multi-Cloud DR, with Cloud Mirror, is included in Webscale Enterprise or available as an additional service for Webscale Pro.
Puri said much of the Webscale Networks value lies in its back-end DR services across cloud providers and regions.
"We are unique because of the back end," she said.