News
Stay informed about the latest enterprise technology news and product updates.
The Cisco kids?
The AP has reported that execs in Cisco's Brazilian business unit have been arrested on suspicion of smuggling and tax fraud. Yikes.
Add this to the "storage / networking police blotter" over the last year, which has included such bizarre cases as the HP pretexting flak and a more recent instance of a NetApp manager accused of embezzling travel funds.

Download this free guide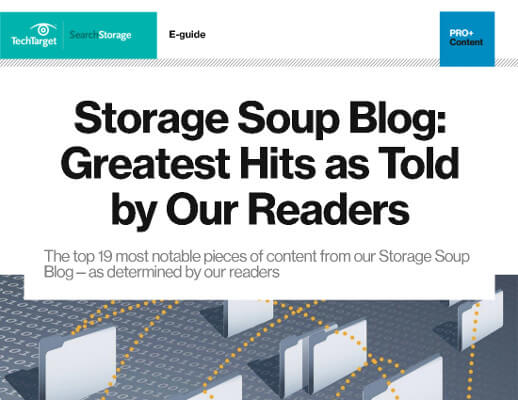 Can't get enough Storage Soup?
We understand! That's why we've compiled the most viewed blogs from 2018 for you in this easily downloadable PDF. From technologies like hyper-converged clouds and TLC 3D NAND to new launches from HPE and NetApp's cloud-flash pivot, our editors have you covered.
Anybody care to start a betting pool on which people from which big company will show up in the news next? It could be like a game of Clue…"EMC, middle managers, jaywalking, in New York City!" "IBM, Board of Directors, unpaid parking violations, in Research Triangle!"
Okay, maybe that's just me.