News
Stay informed about the latest enterprise technology news and product updates.
Syncsort data protection becomes Catalogic
Syncsort Data Protection has an official name, three months since splitting off from the Syncsort data integration company.
The data protection vendor Monday said it is now called Catalogic Software, and adopted the slogan "Catalog, protect, manage" to describe its DPX data protection and EPX catalog management applications.

Download this free guide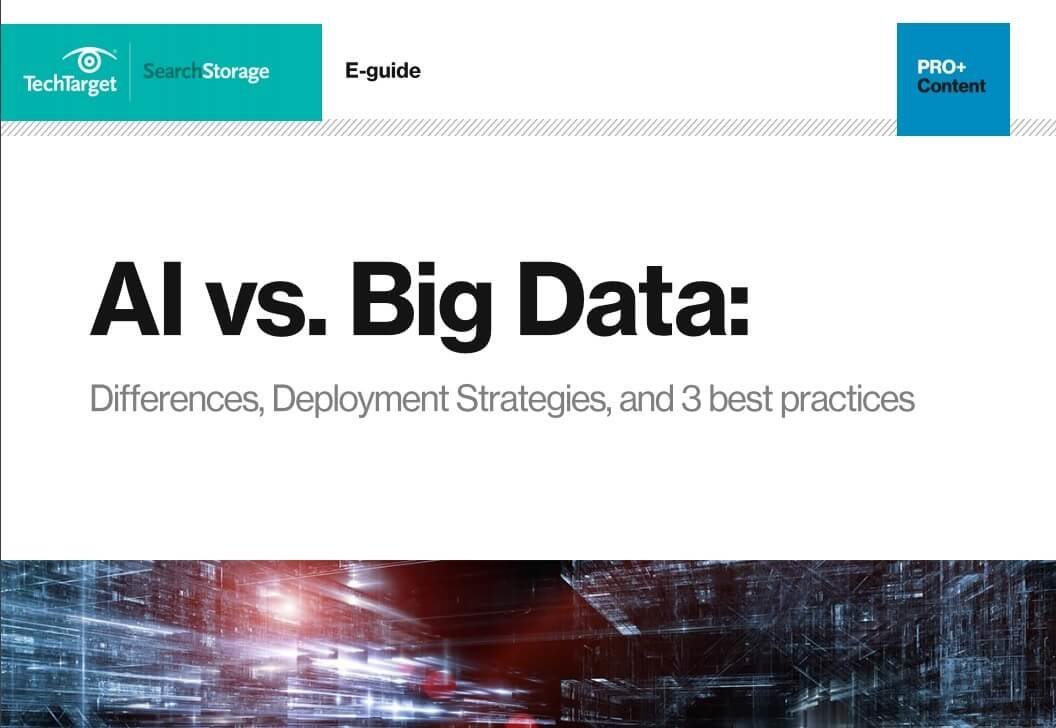 AI or Big Data, What's the Better Fit for Your Business?
Though similar in some ways, the two play vastly different roles in your storage system. Do you know what's the best option for your business, or how you can put it into practice? Read this guide to find these answers, as well as a framework for finding success with AI in your storage architecture.
By submitting your personal information, you agree that TechTarget and its partners may contact you regarding relevant content, products and special offers.
You also agree that your personal information may be transferred and processed in the United States, and that you have read and agree to the Terms of Use and the Privacy Policy.
The data protection spinoff came when part of its management team and new investors acquired that business from Syncsort. Flavio Santoni, who was CEO of Syncsort, is the Catalogic CEO. The rest of the Catalogic management team consists of chief marketing officer John McArthur, CTO Walter Curti, VP of sales Mike Kuehn, senior director of customer support Ira Goodman, and senior director of business development and alliances Bob Sarubbi.
Their goal now is to keep Catalogic from becoming catatonic in a highly competitive data protection market.