News
Stay informed about the latest enterprise technology news and product updates.
Scality adds support for VM storage, VAAI and VASA on the roadmap
Scality's Ring software came into the market focused on object storage and added support for unified file storage last year. Now Scality has extended Ring's reach with VMware support.

Download this free guide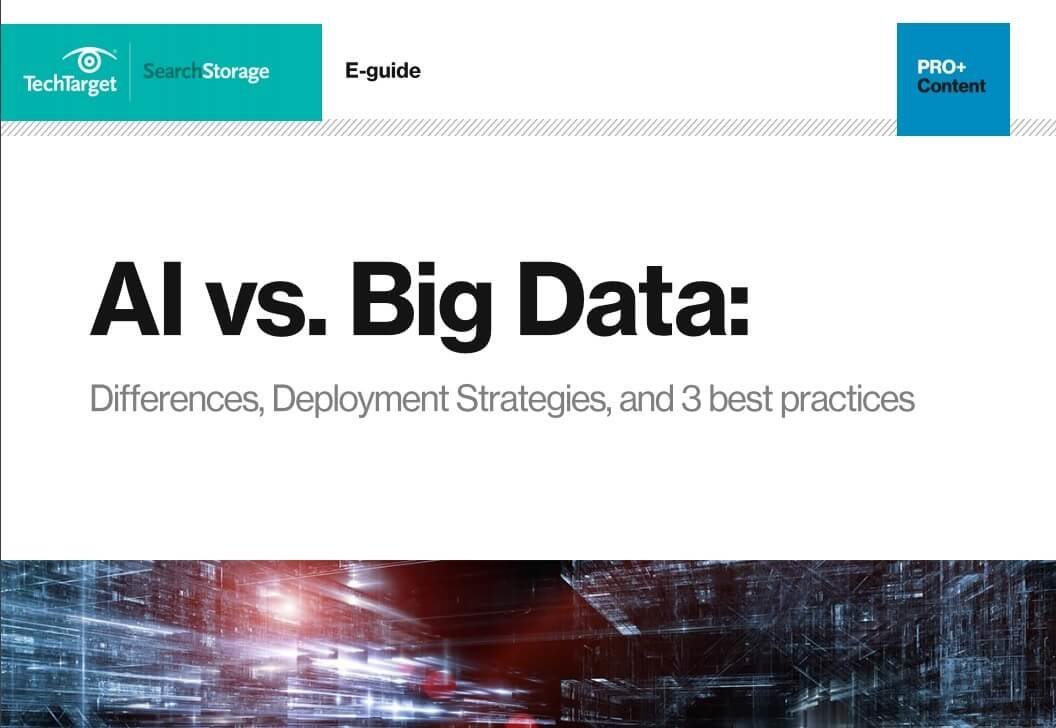 AI or Big Data, What's the Better Fit for Your Business?
Though similar in some ways, the two play vastly different roles in your storage system. Do you know what's the best option for your business, or how you can put it into practice? Read this guide to find these answers, as well as a framework for finding success with AI in your storage architecture.
Philippe Nicolas, Scality's senior director industry strategy, said the goal is to consolidate multiple workloads in a single platform and have the software behave like Amazon EBS for an on-premise cloud.
"(Virtual machines are) so well adopted by the enterprise that, for us, it is a request from users," Nicolas said. "Scality can behave like Amazon for on-premise cloud. The focus target is the VMware environment, especially vSphere. VM can talk to it parallel to the Scality Ring. "
The company next year intends to support vStorage API for Array Integration (VAAI), an API framework from VMware that enables certain storage tasks, such as thin provisioning, to be offloaded from the VMware server virtualization hardware to the storage array. It will also support VMware Storage API for Storage Awareness (VASA).
Scality claims Ring 5.0's performance matches Amazon EBS at 200 IOPs per virtual machine, with bursting capabilities of 3,000 IOPs per virtual machine. Scality Ring supports replication and erasure coding in virtual machines for data resilency.
Nicolas said the software supports OpenStack Cinder to provision Scality VM storage. Ring 5.0 also supports virtual machine file system (VMFS) and NFS.
"We let the customer chose if they want VMFS or NFS," he said. "We don't prefer one or the other. Some use enterprise backup solutions for VMs so they can use those for backing up."