News
Stay informed about the latest enterprise technology news and product updates.
Scality Rings up Dell partnership
Scality scored its second major server reseller deal this week when Dell added the object storage vendor to the Blue Thunder program that combines software-defined storage with Dell servers.

Download this free guide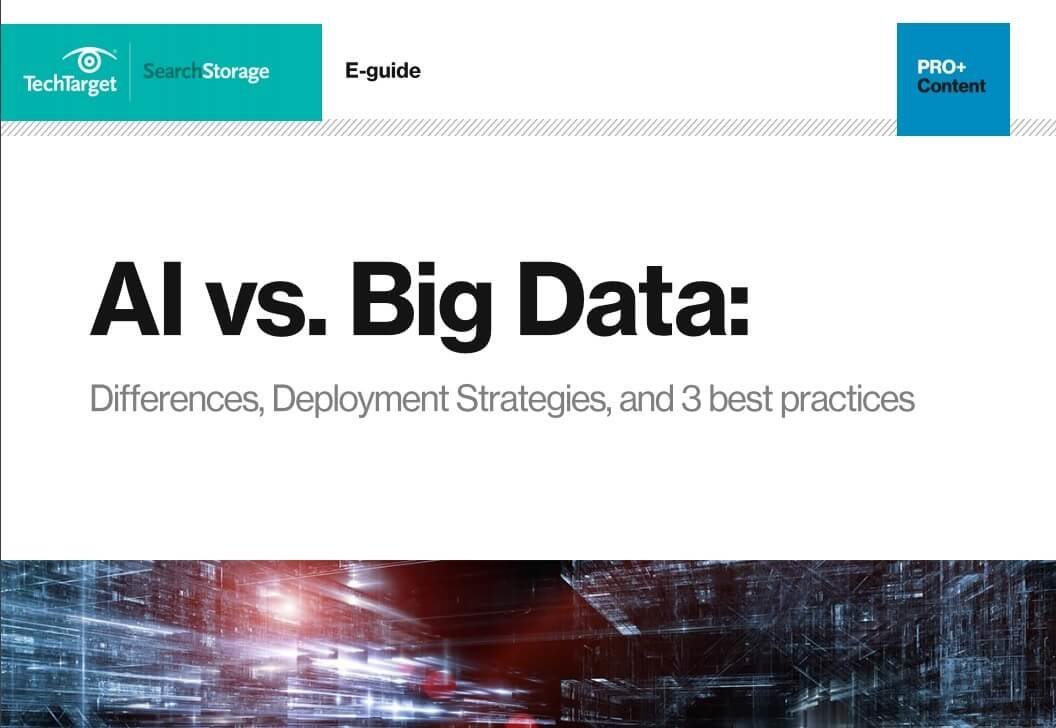 AI or Big Data, What's the Better Fit for Your Business?
Though similar in some ways, the two play vastly different roles in your storage system. Do you know what's the best option for your business, or how you can put it into practice? Read this guide to find these answers, as well as a framework for finding success with AI in your storage architecture.
By submitting your personal information, you agree that TechTarget and its partners may contact you regarding relevant content, products and special offers.
You also agree that your personal information may be transferred and processed in the United States, and that you have read and agree to the Terms of Use and the Privacy Policy.
Hewlett-Packard has been reselling Scality Ring software since late 2014.
Scality Ring is the first object storage software to become part of Blue Thunder. Dell's other Blue Thunder partners include Nutanix, VMware VSAN, Nexenta and Microsoft Storage Spaces.
"This is a formality of the transactions we've seen on the field," said Erwan Menard, chief operations officer at Scality. "We have hand a number of customers that have built a high-performance NAS that runs on Dell hardware."
Scality's Ring software uses a de-centralized distributed architecture, providing concurrent access to data stored on x86-based hardware. Ring's core features include replication and erasure coding for data protection, auto-tiering and geographic redundancies inside a cluster. Reference hardware configurations for Scality include using Ring with Dell PowerEdge R73oxd rack servers or a combination of the Dell PowerEdge R630 rack server with Dell Storage MD3060e.
Menard said Scality configurations typically are large-scale deployments in the petabyte range.
"Never under 200 terabytes, for sure," he said. "It's definitely large scale, very much with an emphasis around archiving. The Blue Thunder SDS platform promises customers are single-point of accountability. The Ring software can run on any PowerEdge server and we will offer the best solution for running petabyte deployments that Scality is suited for."
Having the reference architectures allow customers to deploy Scality Ring on new hardware as soon as it is available.
"We can offer sample configurations based on use cases," said Travis Vigil, executive director of product management at Dell storage. "You can think of it as a recipe for customers to easily move Scality deployments into their environments."