News
Stay informed about the latest enterprise technology news and product updates.
Qumulo scales out hardware options through HPE partnership
Qumulo has scored an OEM deal with Hewlett Packard Enterprise to sell the startup's data-aware scale-out NAS software on Apollo hardware.
Qumulo Core on HPE Apollo will be available on 2u 4200 appliances starting at 180 TB raw per node. Qumulo Core is also sold on 1u and 4u Qumulo QC-Series commodity hardware appliances.

Download this free guide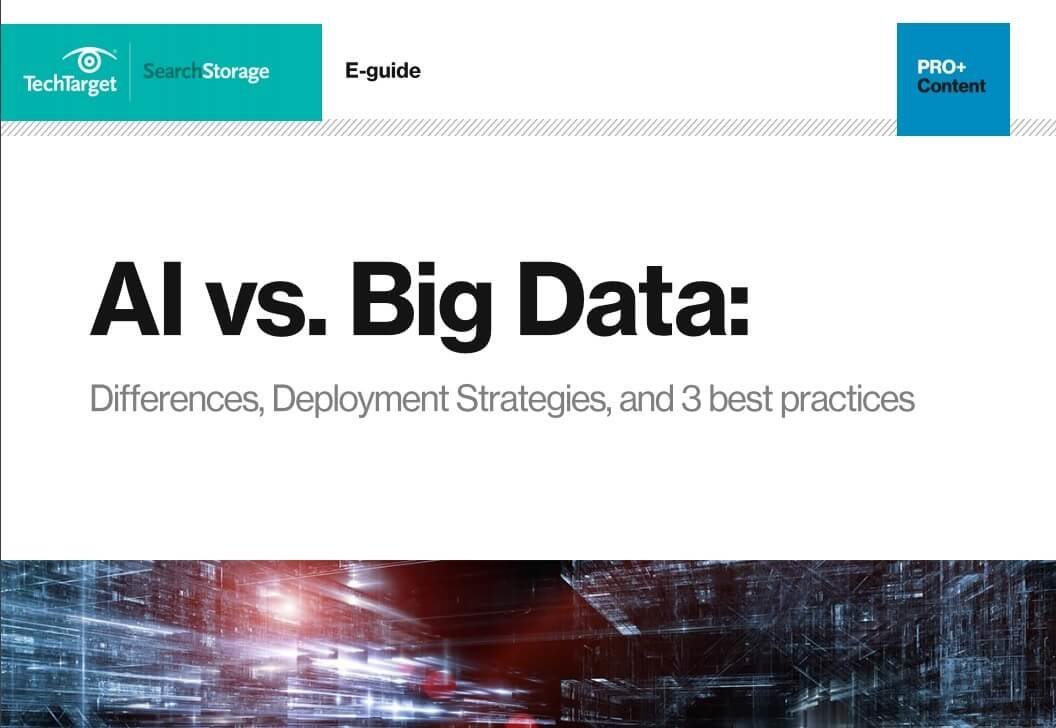 AI or Big Data, What's the Better Fit for Your Business?
Though similar in some ways, the two play vastly different roles in your storage system. Do you know what's the best option for your business, or how you can put it into practice? Read this guide to find these answers, as well as a framework for finding success with AI in your storage architecture.
By submitting your personal information, you agree that TechTarget and its partners may contact you regarding relevant content, products and special offers.
You also agree that your personal information may be transferred and processed in the United States, and that you have read and agree to the Terms of Use and the Privacy Policy.
Jeff Cobb, Qumulo VP of product management, said the vendor intends to extend its hardware compatibility list to more HPE models and other server vendors.
"This is definitely the first in a series," Cobb said. "We'll follow this with difference sizes and price performance points with HPE, and we'll add other vendors to our hardware compatibility list."
DataGravity, another data-aware storage vendor, has stopped selling its own appliances and now sells only software. DataGravity is pursuing partnerships with hardware vendors but has not disclosed any major OEM deals.
Cobb said the HPE Apollo products give Qumulo customers a denser hardware option, and could appeal to organizations that have standardized on HPE hardware.
"We're a software company, and the value that we have comes from software," Cobb aaid. "That software has to run on infrastructure, and our philosophy has always been the customers should choose the infrastructure.
He said Qumulo will also extend its file system to public clouds.
Qumulu's QC-Series includes 1u QC24 (24 TB) and QC40 (40 TB) and 4u QC104 (104 TB), QC 208 (208 TB) and QC 260 (260 TB) nodes. Like the QC-Series, the Qumulo Core on Apollo appliances require four-node minimum clusters.
Qumulo also launched Core 2.5, adding snapshots to its file and object storage. Version 2.5 also includes throughput analytics, intelligent caching of metadata on solid-state drives and improvements to the erasure coding added in version 2.0 earlier this year.