News
Stay informed about the latest enterprise technology news and product updates.
Photos from EMC World

The decor theme at the Welcome Reception Sunday night seemed to be "art-deco tropical."

View of the Gin Blossoms concert from behind the VIP Lounge.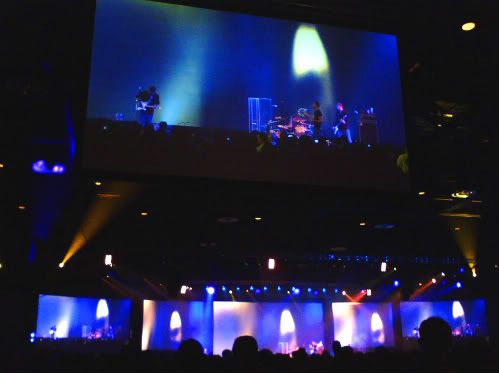 The Gin Blossoms perform on a screen (top / foreground) and onstage (bottom / background).

Attendees take in the Gin Blossoms concert at the Welcome Reception Sunday night.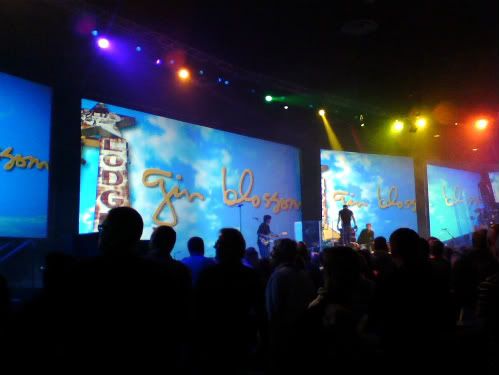 The Gin Blossoms' lead singer, Robin Wilson, stands on the drum kit (center-right) during the band's performance.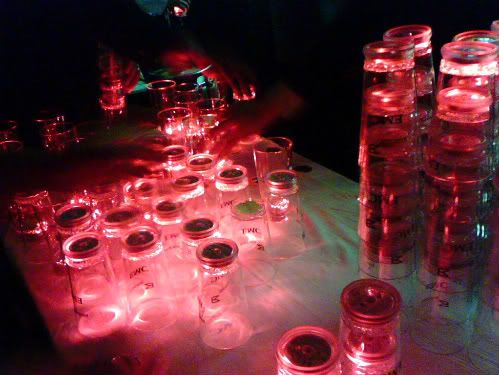 It's just not a tech trade show without blinking LED trinkets. This year, they were at the bottom of Brocade-themed beer glasses.


The Gin Blossoms' Robin Wilson performs.

Monday morning – a stampede for the show floor just after it opened.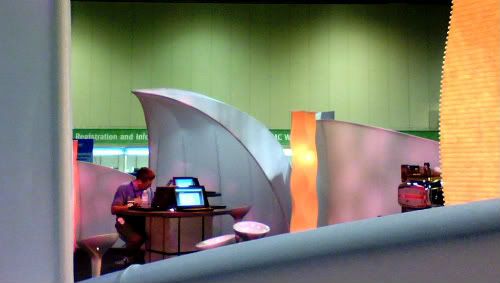 Hard at work inside the Bloggers' Lounge.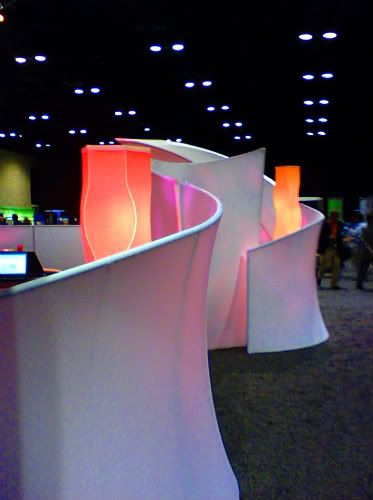 View of the funky exterior of the Bloggers' Lounge.

Orlando, I discovered on this trip, is not a walking city. Technically, the Orange County Convention Center was across the street from our hotel, but 'across the street' means something different in Orlando than Boston or New York – in this case the street was a six-lane divided highway. Also, the fact that we could see part of the OCCC from the hotel didn't mean the conference was necessarily close by – the structure (or group of structures) is so enormous we had to be bussed a few blocks to get to the right concourse. Once inside, the scale didn't seem to get much smaller. Needless to say, by this time Monday afternoon I was pretty jealous of the OCCC staff who were jetting around on Segways.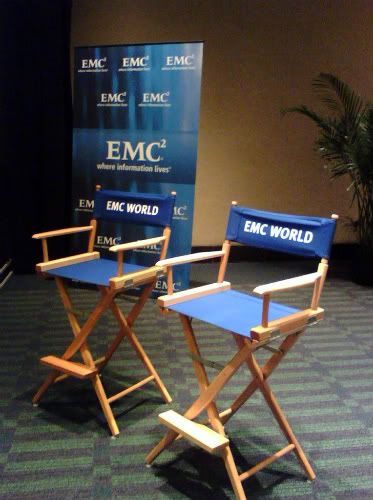 EMC directors' chairs, ready for executives' closeups.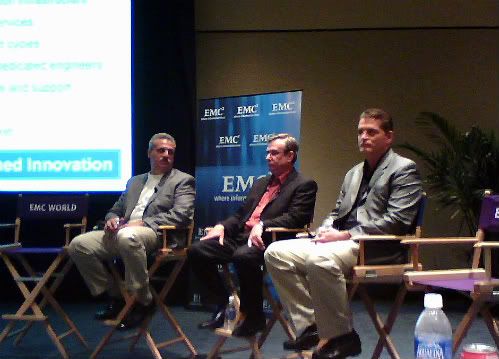 EMC's Rich Napolitano, Mark Sorenson and Brian Gallagher at a panel session with press Monday afternoon.

Dual controllers: VMware CEO Paul Maritz (left) and EMC CEO Joe Tucci (right) field questions from press on Monday.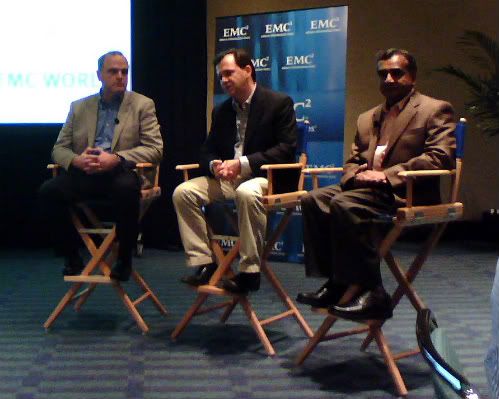 VCE reps Chuck Hollis of EMC, Ed Bugnion of Cisco and Parag Patal of VMware host a roundtable discussion with press Tuesday morning.