News
Stay informed about the latest enterprise technology news and product updates.
Photos from EMC Innovation Day
It was a treat for natives of the Boston area to go to the Museum of Science–most of us who hail from Massachusetts agreed the place is a staple of our childhoods. I haven't been there in about 15 years, but was both surprised and delighted to find that most of the main exhibit areas I saw haven't changed at all (leading one analyst to crack wise about EMC's selection of venue for an "Innovation" day).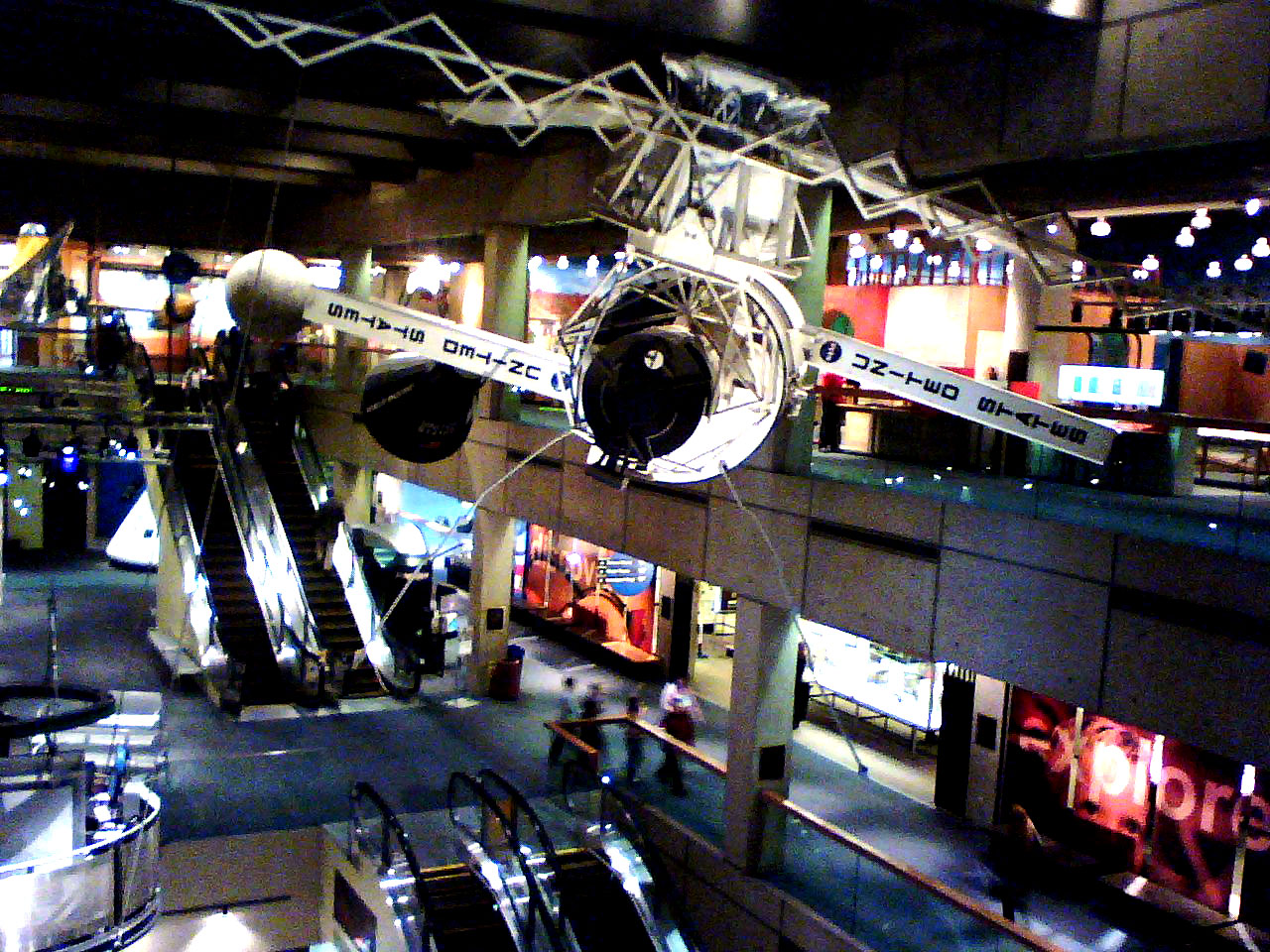 Here's a photo of some of the usual suspects attentively listening to Joe Tucci give his entire PR staff heart attacks by revealing the code names of four new products set to be announced next year. (Said Tucci of the meeting during which objections to the pre-announcement were registered: "I asked, who do I see about getting that policy changed? And the arguments ceased.")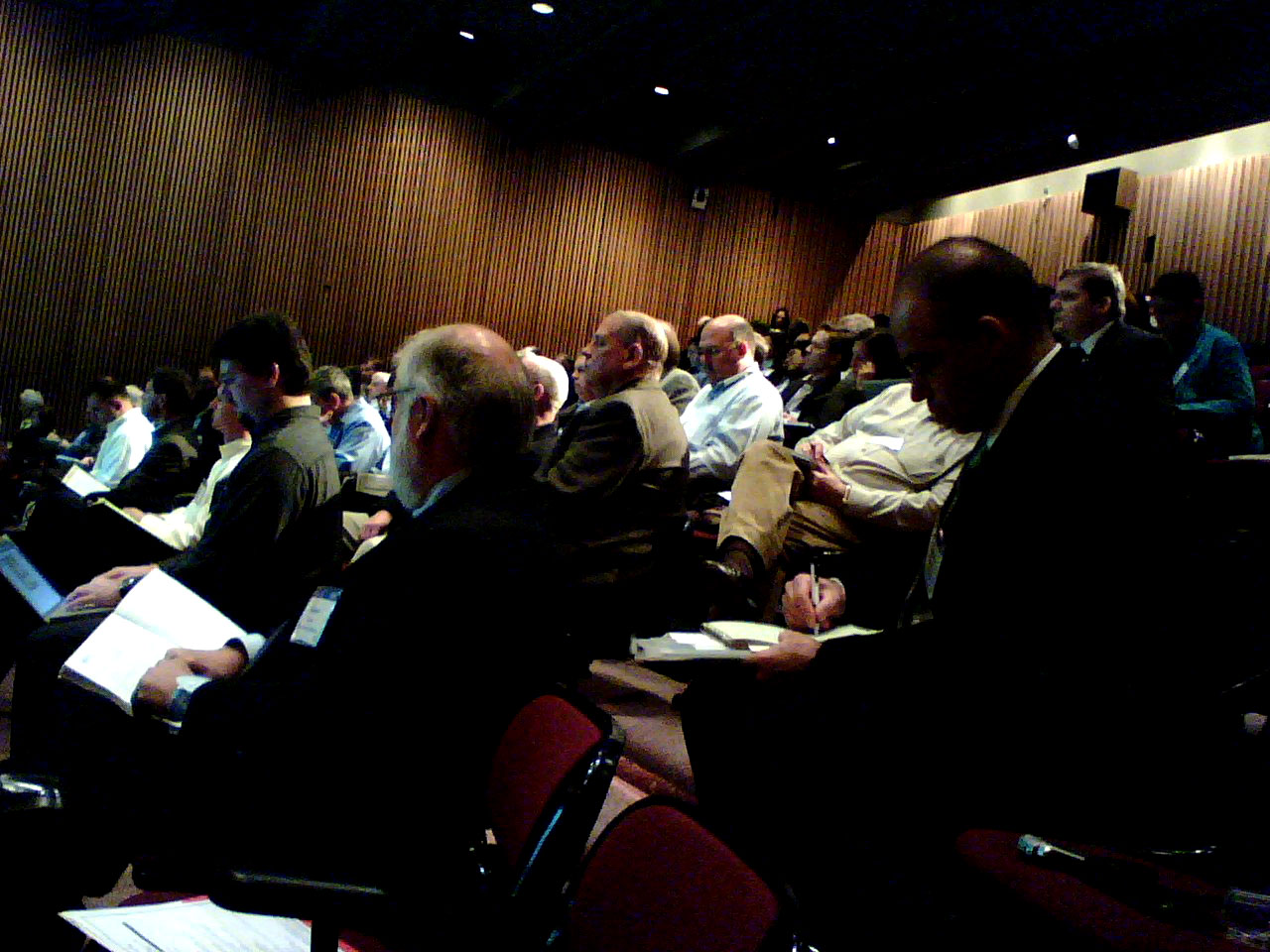 Last but not least, here's the newly appointed president of the compliance and archiving division at EMC (formerly chief development officer) Mark Lewis demonstrating a new Documentum interface called Media Space.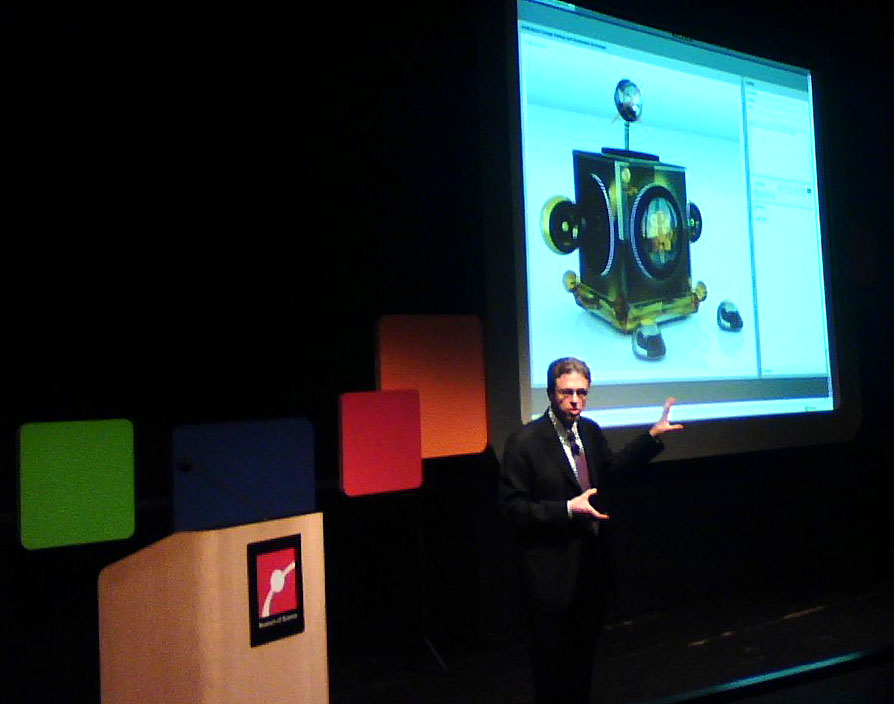 It's showing an computer-generated sketch of a hypothetical video game console to show how the program can be used to collaborate on images.