News
Stay informed about the latest enterprise technology news and product updates.
More photos from EMC World
Should've checked the phone again before hitting 'publish' on my EMC World Reporter's Notebook — there were a few more shots from the show last week I'd overlooked —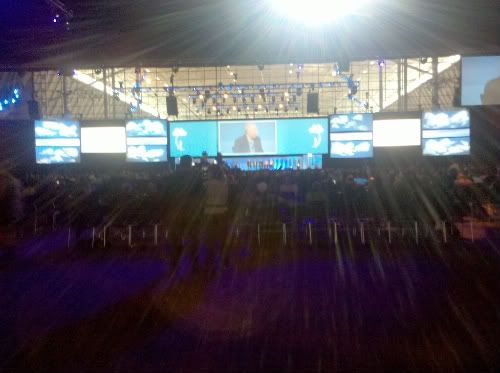 Another shot of the main keynote hall in action — this time with dramatic lighting!

The cloud messaging was inescapable anywhere within a mile of the show.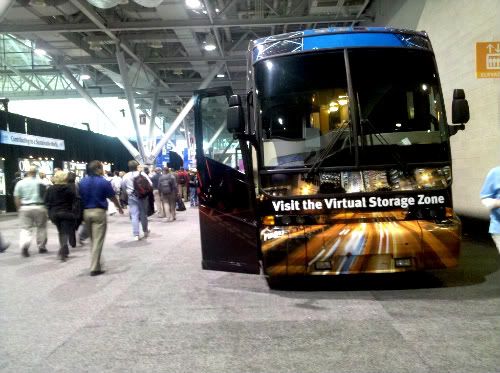 All aboard the Virtual Storage Zone.

Salesy / bizdev types wheeling and dealing in the Westin lobby adjacent to the conference.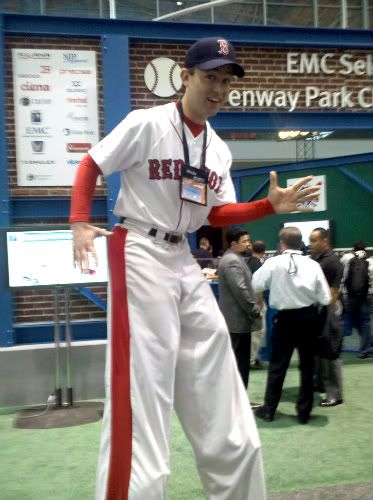 Fenway Park stilt walker on the show floor.

Burned out laptop being displayed in the Kroll-OnTrack booth. They claim to have recovered the data from the hard drive that was inside this mess.

Not sure what playing with Matchbox cars has to do with EMC storage, but attendees seemed to enjoy it.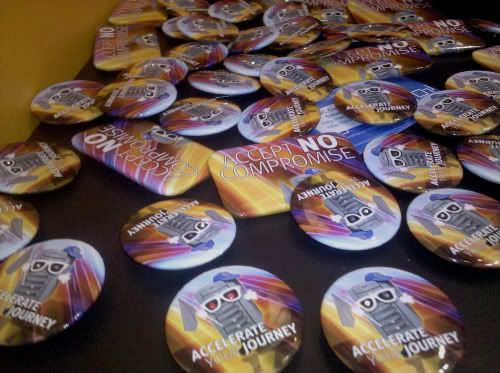 Clariion man pins. Not pictured: the tiny blinking LEDs on each pin.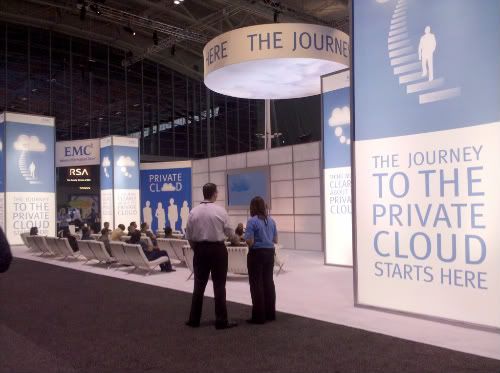 The jury's still out about enterprises' embrace of cloud storage, but it's not for lack of slick messaging.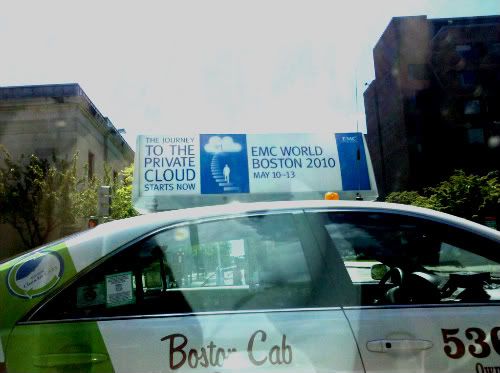 …the private cloud was still haunting Boston this weekend — spotted this cab while I was out in the city Sunday.