News
Stay informed about the latest enterprise technology news and product updates.
Data storage and computing history at the Museum of Science
This past Sunday, a friend of mine and I took a trip to a staple of most New England childhoods (mine included): Boston's Museum of Science. As we explored the exhibits, a surprising number of which remain unchanged since I was a kid, an exhibit called "The Computing Revolution" caught my eye for the first time.
This exhibit was kind of the inverse of the rest of the museum — while the main exhibit halls contained relics unchanged since my childhood, the computer retrospective introduced machines I remember using as a child to the museum. I've never had the experience of seeing things I've actually used displayed in a glass case as historic artifacts — but that's computer time for you.
Luckily I also had my camera with me, and the Museum allows photography — so I can share some of this trip down memory lane with the people in my audience I know will appreciate it.
Photos after the jump.

Whirlwind, an MIT mainframe from the 1950's.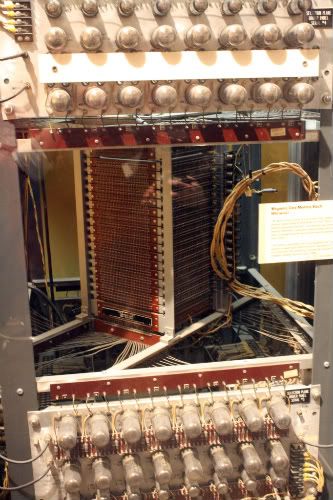 Whirlwind details. Not sure what the thing on the left is, but the thing on the right is a memory module. Capacity: 16 bits. Yep, you read that right.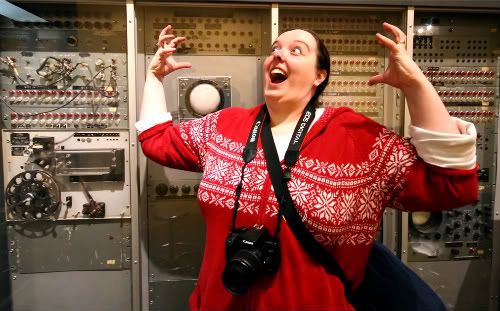 My impersonation of a 1950's mad scientist, which is what I always think of when I see this kind of machine. Note: I am not an actor.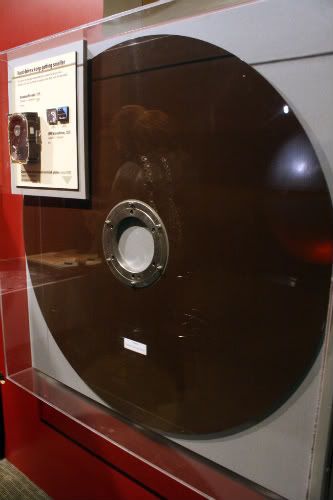 A highlight of the exhibit for yours truly: this early IBM hard drive holds a whopping 1 Gigabyte.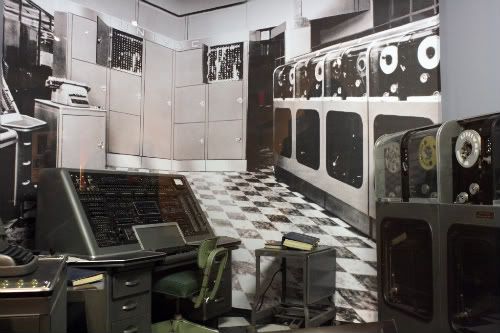 Univac computer room from the 1950's. The plaque with this exhibit, which is kept behind a plexiglass picture window, reads "This is as close as most people got to a computer in 1952."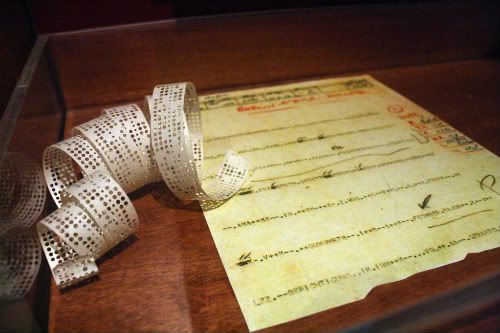 Paper tape from an Enigma machine, c. World War II.

Photo of Raytheon in the 1970's. Those are all IBM machines, with what look like reel-to-reel tapes.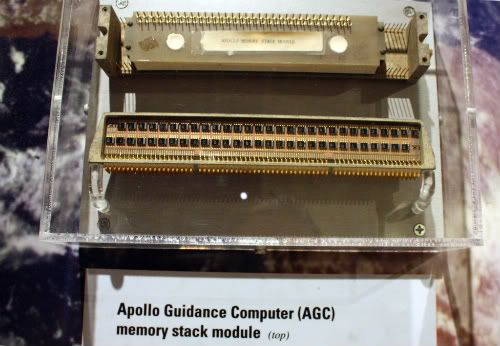 I mean no disrespect, but look at the size of that thing.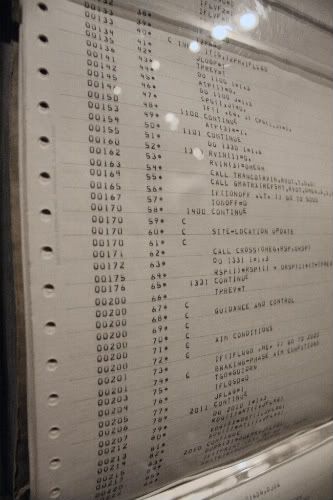 Ah, now I'm starting to get nostalgic — dot matrix paper!
(Update: Twitter follower @alextangent informs me this is 132 character impact print, not dot matrix)

Industrial design doesn't get much more 70's than this.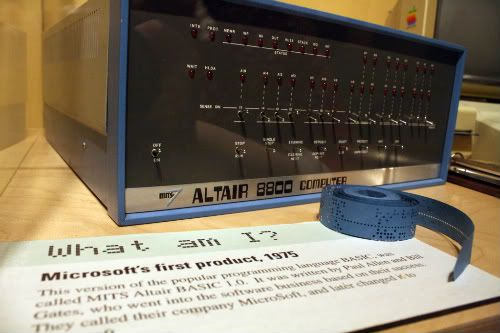 The plaque makes it fairly clear what this is, but I don't even have a guess as to how it would actually work.

Now's the part where I get to feel old — on the left is an IBM PC much like the one I used at home as a kid; on the right, the kind of Apple computer most children of the 80's probably recognize from their school computer lab.

Motherboard with labeled anatomy.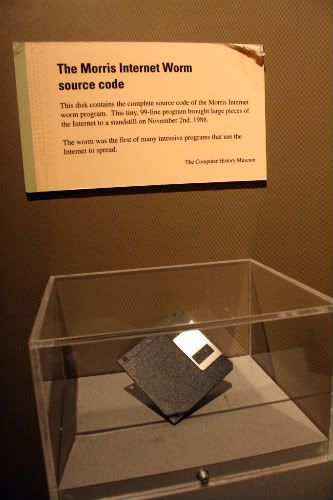 I now realize it's there because of the virus, but I have to admit I laughed out loud when I first saw this floppy drive in a glass case.

Also, his picture is what would be in the dictionary, if it had an entry for "mainframe guy."