News
Stay informed about the latest enterprise technology news and product updates.
Data Domain adds cascaded replication
Data Domain's first product upgrade since it became part of EMC is a step in the same direction the deduplication specialist was heading before the acquisition.

Download this free guide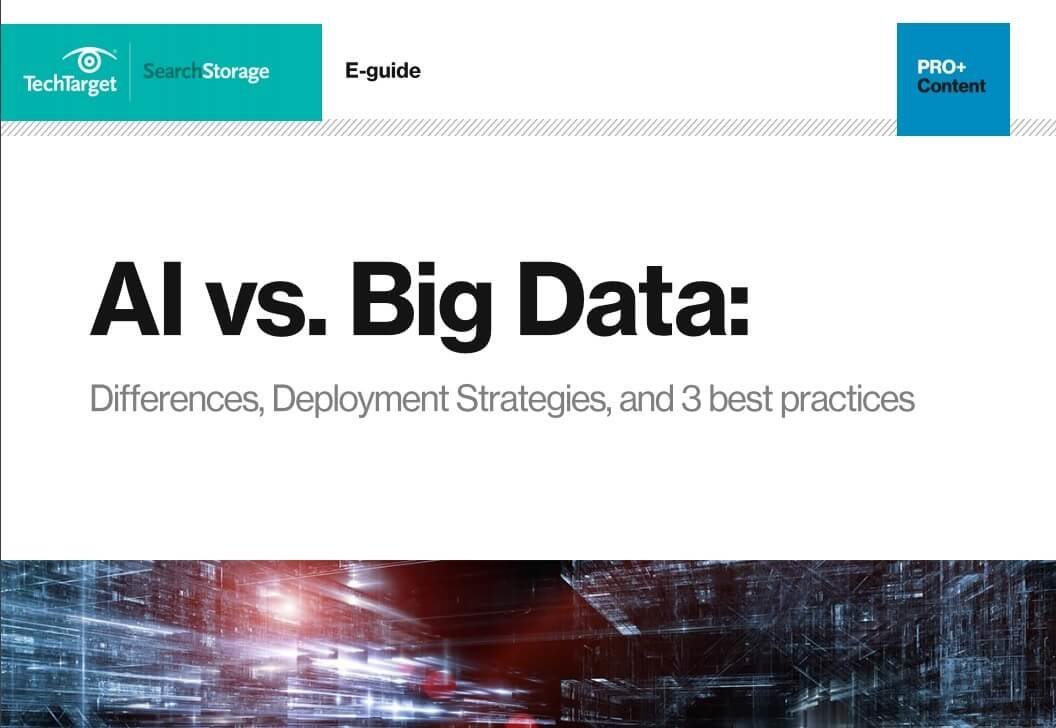 AI or Big Data, What's the Better Fit for Your Business?
Though similar in some ways, the two play vastly different roles in your storage system. Do you know what's the best option for your business, or how you can put it into practice? Read this guide to find these answers, as well as a framework for finding success with AI in your storage architecture.
By submitting your personal information, you agree that TechTarget and its partners may contact you regarding relevant content, products and special offers.
You also agree that your personal information may be transferred and processed in the United States, and that you have read and agree to the Terms of Use and the Privacy Policy.
Data Domain today upgraded its operating system with an emphasis on improving its replication capabilities. Data Domain Replicator now supports cascading (multithreaded) replication that lets customers automatically replicate across more than two sites with bi-directional replication. It also expanded its fan-in to a maximum of 180-1 for remote sites.
Replication has been an area of concentration for Data Domain and other deduplication vendors this year. In May, Data Domain bumped its fan-in to a maximum of 90-1 and added full-system replication mirroring. IBM Diligent, Sepaton, and Quantum have all beefed up or added replication to deduplication products this year.
The number of sites supported by Replicator depends on the Data Domain system being run. Data Domain's largest system, the DD880, now supports 180 to 1 fan-in with the DD690 getting up to 90-1 and midrange DD565 boxes support 45-1.
"We actually have customers asking for fan-in to more sites," said Brian Biles, Data Domain VP of product marketing.
Biles says the number of sites that can replicate to the data center is determined by the amount of resources allocated for each operation. The idea is to keep them balanced for operations such as reads, writes and replication. "As systems get bigger and faster, we can apply more of those resources to replication," he says. "The DD880 can support more streams coming in [than other Data Domain devices]."
Cascaded replication copies multiple threads at the same time. This doubles the amount of throughput getting replicated in most cases, Biles said.
Biles, a Data Domain founder, says EMC execs have given Data Domain the go-ahead to continue to execute the roadmap it drew up before EMC's $2.1 billion acquisition.
"All discussions so far have been encouraging us to stay on the same course we were on, and to do more of it," Biles said. "I think you'll see a lot of the same things next year as you saw this year – an emphasis on scaling, and tightening our link with backup and archiving software."
He said that includes work with Symantec's NetBackup OpenStorage (OST) interface, even though Symantec and EMC are rivals in the backup game. "Absolutely," Biles said when asked if there would be tighter integration with OST. "Expect to see more and more over time."