News
Stay informed about the latest enterprise technology news and product updates.
Carly Fiorina: FOX's newest business anchor
Do not attempt to adjust your sets — former HP CEO Carly Fiorina will be coming to a FOX television news broadcast near you.
FOX is launching a new business channel, FOX Business Network, and announced this week that Fiorina will join the network as an expert contributor.

Download this free guide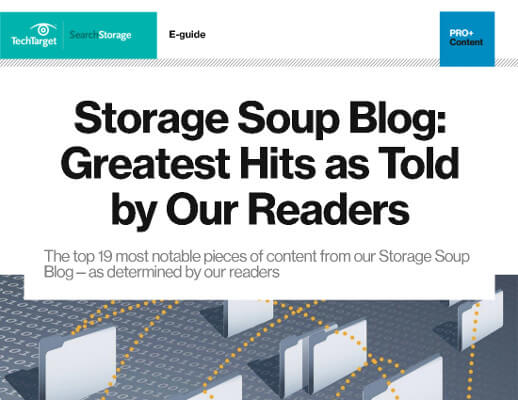 Can't get enough Storage Soup?
We understand! That's why we've compiled the most viewed blogs from 2018 for you in this easily downloadable PDF. From technologies like hyper-converged clouds and TLC 3D NAND to new launches from HPE and NetApp's cloud-flash pivot, our editors have you covered.
As for an analysis of this situation, I think SFGate.com put it best:
No question that Fiorina had on-air experience during her reign as HP's CEO from 1999 to 2005, which made her one of the highest ranking women in business. Her tenure was marked by intense media interest, not to mention controversy and criticism over her flamboyance and leadership.