Evaluate
Weigh the pros and cons of technologies, products and projects you are considering.
Storage management tools: 2010 Products of the Year finalists
We divulge storage management tools finalists, covering SAN management and monitoring software, file systems, virtualization software and security software.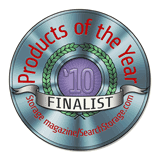 Here are the eight finalists in the storage management tools category in Storage magazine's and SearchStorage.com's 2010 Products of the Year competition. The category covers storage resource management (SRM) and SAN management software, performance monitoring, file systems, volume management, virtualization software and security software. Finalists are listed alphabetically.
balesio AG FILEminimizer Server
balesio FILEminimizer Server claims to reduce primary storage by 50% to 90% through content-aware optimization that works directly on each unstructured file without changing the file format. The software compresses all Microsoft Office files, as well as image files in a variety of formats.
DataCore Software Corp. SANsymphony 7.0
DataCore SANsymphony 7.0 storage virtualization software adds non-stop high availability (HA) to let users do maintenance, upgrades and expansion, and address system failures without disrupting applications. Also new are support for Fibre Channel over Ethernet (FCoE), "advanced site recovery' (ASR) to enable IT shops to fail over physical and virtual servers to multiple remote and branch offices, and efficient space reclamation for thinly provisioned storage.
Gluster Inc. GlusterFS 3.1
GlusterFS 3.1 is the latest version of a scale-out, open-source NAS file system that uses a global namespace to aggregate disk and memory, enabling IT shops to scale to multiple petabytes in a single volume across SAN, JBOD or direct-attached storage (DAS). This release allows data to elastically grow, shrink or migrate across physical machines in a cluster without downtime or server interruptions, and also adds a native NFS v3 module.
Nasuni Corp. Nasuni Filer 2.0
Nasuni Corp. describes its Nasuni Filer 2.0 as a "virtual NAS appliance." Users can download the software from Nasuni's website, and a setup wizard guides them through the installation process. The product runs on an on-premise file server and makes use of CIFS to interface to cloud storage services, such as those from partners Amazon, Iron Mountain, Nirvanix and Rackspace.
Nexenta Systems Inc. NexentaStor 3.0
The Nexenta Systems NexentaStor 3.0 NAS/SAN software platform, which is built on the open-source ZFS file system, adds in-line deduplication for primary storage, bi-directional replication with compression and deduplication, and support for 10 Gigabit Ethernet and SAS-2 controllers.
Quantum Corp. StorNext 4.0
Quantum's StorNext 4.0 data management software consists of the StorNext File System, enabling shared SAN/LAN file access on all major operating systems, and the StorNext Storage Manager, allowing multitiering and archiving to any disk/tape storage platform. Version 4.0 adds features such as replication, file-system deduplication, partial file retrieval of large files, a streamlined management console and distributed data movers to scale throughput performance to an online archive.
Quest Software Inc. vFoglight Storage 1.0
Quest Software's vFoglight Storage 1.0 agentlessly gathers information from VMware Inc.'s vCenter/vSphere, SAN switches and storage arrays and filers to give end users metrics on performance and capacity as they attempt to address storage-related I/O problems in the virtual infrastructure.
Rackspace Hosting Inc. Cloud Files
Rackspace Hosting Cloud Files is an object-based cloud storage platform that enables users to store an unlimited number of files, paying only for the storage space they actually use. Rackspace makes APIs available to developers or companies that want to use their own interfaces and a Web-based control panel for less technical users to manage their files and settings.

Check out the complete listing of Storage magazine's and SearchStorage.com's Enterprise Data Storage 2010 Products of the Year finalists.