Switch partitions gain steam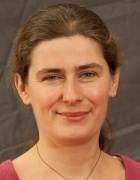 By Alex Barrett
SearchStorage.com
This article first appeared in "Storage" magazine in their February issue. For more articles of this type, please visit www.storagemagazine.com.
What you will learn from this tip: If you're looking to consolidate SANs, without giving up the benefits of keeping your sites physically separate, the new switch partitioning capabilities might be for you.
---
Server administrators have enjoyed divvying up servers into logical partitions for years. Some storage arrays such as IBM's new DS8000 model can also be partitioned. But the day has finally come when
Fibre Channel
switches -- specifically high-end, director-class switches -- can be partitioned.
The latest switch to gain partitioning capabilities is McData's Intrepid 10000 director, otherwise known as the i10K, which was announced last month. Based on technology the company acquired from Sanera, the i10K's 256 non-blocking ports can be assigned to four separate dynamic partitions in four-port increments.
The only other switch on the market to support hard partitioning is CNT's Ultra-Net Multi-service Director (UMD), announced in June 2004. But on the same day McData announced the i10K, it also announced that it would acquire CNT. That news led many observers to question whether UMD will survive the merger of the two companies.
Functionally, CNT's and McData's approaches to partitioning are very similar, especially when compared to Cisco's VSANs, says Nancy Hurley, senior analyst at Milford, Mass.-based Enterprise Storage Group. They both give "a [higher] level of isolation than a software-induced partition."
One difference between the CNT and McData products, says Michael Maxey, product marketing manager for McData's director line of business, is the i10K's dynamic resource movement capability, which lets you move ports in and out of a partition. For example, he says, ports assigned to a host during the day can be moved to a tape environment at night for faster backup processing.
Meanwhile, Cisco's MDS switch supports partitioning with its virtual storage area network (VSAN) technology but, according to Hurley, VSANs are software-based and if there's a failure "it may affect other parts of the fabric."
Brocade's 240000 director doesn't support partitioning, although customers can isolate SAN fabrics using a separate Brocade product, the Multiprotocol Router, with its Logical SANs feature.
Partitioning a switch is useful to companies that want to consolidate disparate SANs onto a single hardware and management platform, but don't want to give up the physical isolation benefits that separate SAN fabrics offer, says Doug Ingraham, senior director of SAN switching at CNT. Switch partitioning allows a company to isolate a test and development area, and satisfy regulatory compliance requirements or separate different server platforms -- for example, mainframe and open systems, Ingraham suggests.
For more information:
Tip: How to choose the best switch for your SAN or LAN
Checklist: How to buy a switch
Product roundup: Switches
---
About the author: Alex Barrett is "Storage" magazine's trends editor.

16 Mar 2005
Disclaimer: Our Tips Exchange is a forum for you to share technical advice and expertise with your peers and to learn from other enterprise IT professionals. TechTarget provides the infrastructure to facilitate this sharing of information. However, we cannot guarantee the accuracy or validity of the material submitted. You agree that your use of the Ask The Expert services and your reliance on any questions, answers, information or other materials received through this Web site is at your own risk.