Midrange arrays get a makeover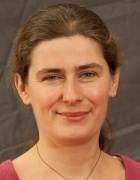 By Alex Barrett
SearchStorage.com
What you will learn from this tip:
Two fixtures of the midrange modular array scene have received substantial makeovers, and more are on the way.
---
Last month, IBM announced a successor to the DS4500 (formerly FAStT900) -- the new DS4800. Based on an OEM version of Engenio's 6998 controller, the DS4800's newest asset is its 4Gb/sec Fibre Channel (FC) host interface which, according to Engenio, delivers 550,000 IOPS from cache vs. 148,000 IOPS for the previous-generation 5884. Furthermore, the 550,000 IOPS are roughly twice as much as EMC quotes for its Clariion CX700. The DS4800 is scheduled to ship next month.
Based on those performance numbers, it's no surprise that IBM is recommending the DS4800 for performance-intensive environments -- at least, for now. Another Engenio OEM for this product, Silicon Graphics Inc. (SGI), sells the array as the SGI InfiniteStorage TP9700, and has placed it in support of a 2,048 processor supercomputer at the Department of Defense, for example.
Hewlett-Packard also refreshed its midrange portfolio with three new versions of its Enterprise Virtual Array (EVA) family: the 4000, 6000 and 8000. These are the first new EVA model introductions in almost two years. The 4000 and 6000 each offer four host ports, while the 8000 comes with eight. All models support enterprise and low-cost FC drives. Pricing starts at $124,000 for a 3.5 terabyte (TB) 4000, at $221,000 for a 6.7 TB 6000 and at $409,000 for a 14 TB 8000.
Another vendor expected to showcase new midrange wares is Hitachi Data Systems (HDS), which is expected to release a new Thunder model next month. Claus Mikkelsen, HDS senior director for storage apps, says the new Thunder will borrow from today's high-end Lightning arrays. "We have a track record of taking the things we do on the high end and moving it down to the midrange."
For more information:
Should you choose a SATA-based array?
12 Jul 2005
Disclaimer: Our Tips Exchange is a forum for you to share technical advice and expertise with your peers and to learn from other enterprise IT professionals. TechTarget provides the infrastructure to facilitate this sharing of information. However, we cannot guarantee the accuracy or validity of the material submitted. You agree that your use of the Ask The Expert services and your reliance on any questions, answers, information or other materials received through this Web site is at your own risk.