DIMMs
This topics page includes the latest news and advice for using DIMMs (dual in-line memory modules), which are double SIMM modules with random access memory (RAM) chips connected to a computer motherboard. Explore how having direct memory access to solid-state storage can give Tier-1 applications and virtualized environments a performance boost.

Download this free guide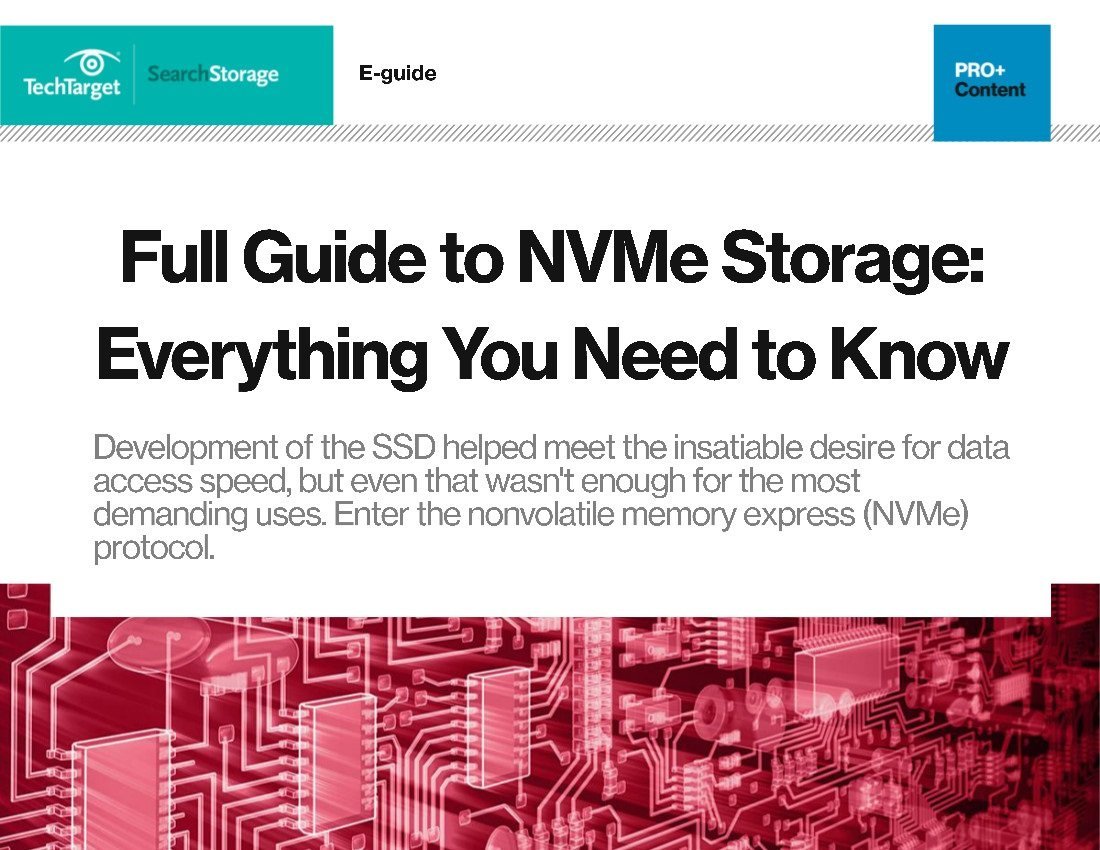 NVMe: The networked future for insatiable data access speeds
NVMe's no longer just a protocol for fast flash drive connections to a PC via the PCI Express bus. Discover the future of NVMe usage here, including exclusive details on how the M.2 SSD form factor is approaching server-ready capacity and speed.
By submitting your personal information, you agree that TechTarget and its partners may contact you regarding relevant content, products and special offers.
You also agree that your personal information may be transferred and processed in the United States, and that you have read and agree to the Terms of Use and the Privacy Policy.