Understanding dedupe ratios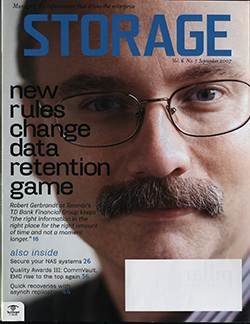 Download
Data deduplication ratios are related to the number of changes occurring to the data. Each percentage increase...
Continue Reading This Article
Enjoy this article as well as all of our content, including E-Guides, news, tips and more.
By submitting your personal information, you agree that TechTarget and its partners may contact you regarding relevant content, products and special offers.
You also agree that your personal information may be transferred and processed in the United States, and that you have read and agree to the Terms of Use and the Privacy Policy.

in data change drops the ratio; the commonly cited 20:1 ratio is based on average data change rates of approximately 5%.
Vendors assume that compression will reduce deduplicated data by a factor of 2:1. If the deduplication ratio were 15:1, for example, compression could increase that ratio to 30:1. But users with large amounts of data stored in compressed formats, such as jpeg, mpeg or zip, aren't likely to realize the extra bump compression provides.
The length of time data is retained will affect reduction rates. To achieve a ratio of 10:1 or 30:1, you may need to retain and deduplicate a single data set over a 20-week period. If you don't have the capacity to store the data for that long, the data-reduction rate will be lower.
Lastly, full backups give deduplication software a more granular view into the backup, so more frequent full backups will achieve higher ratios.
--Jerome M. Wendt

For the full feature go to http://searchstorage.techtarget.com/tips
Dig Deeper on Storage Resources
PRO+
Content
Find more PRO+ content and other member only offers, here.