Testing from virtually anywhere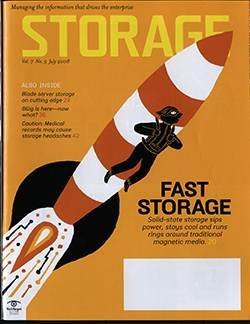 Download
Continue Reading This Article
Enjoy this article as well as all of our content, including E-Guides, news, tips and more.
By submitting your personal information, you agree that TechTarget and its partners may contact you regarding relevant content, products and special offers.
You also agree that your personal information may be transferred and processed in the United States, and that you have read and agree to the Terms of Use and the Privacy Policy.
Seattle-based Skytap, formerly Illumita, has unveiled a Web-accessible testing lab for servers, software, networking and storage. It's designed to let firms quickly assemble testing and development environments to modify applications and storage configurations before moving them into production.

The Skytap Library includes pre-built virtual machine (VM) images of major operating systems, databases, apps and test tools. The Skytap Virtual Lab can be provisioned with any browser by dragging and dropping preconfigured VMs. A configuration could consist of multiple Windows Vista client machines, an Oracle database server and a WebSphere Application Server. The lab would let a QA testing team and an app development team in different locations collaborate on software issues in real-time.

The "biggest performance gains occur through application tweaking, not necessarily from upgrading [storage and server] hardware," says early lab user Clay Roach, president at J9 Technologies, an app tuning and debugging consultancy in Seattle.

Building and tearing down a non-virtual testing lab for QA is a mostly manual process that's costly and complex, especially if the testing environment closely mirrors the company's production environment. Typical user QA tests include system integration, user acceptance and application loads. At this point, it's not possible to test the exact performance of specific components in the virtual environment or to use vendor-specific devices in the testing environment. But Skytap CEO Scott Roza says there are plans to add specific storage devices to the lab's library.

A number of vendors offer software that automates QA testing, but these solutions require a centralized testing lab. Skytap's Virtual Lab eliminates the need for an in-house one, which is a big step toward quicker and less costly QA testing of all the components and configurations in the application's path from server to storage to server.

--Rich Friedman
Dig Deeper on Storage management and analytics
PRO+
Content
Find more PRO+ content and other member only offers, here.