Survey says: Heterogeneous fabrics still rare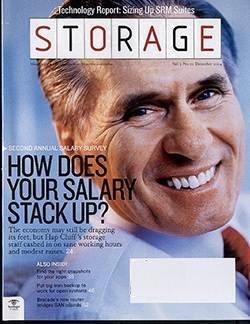 Download
The trend is clear. Most storage managers (77%) still won't mix switch vendors in a single fabric. On the disk subsystem side, however, only 44% have compunctions about mixing vendors in a storage area network (SAN).
Continue Reading This Article
Enjoy this article as well as all of our content, including E-Guides, news, tips and more.
By submitting your personal information, you agree to receive emails regarding relevant products and special offers from TechTarget and its partners. You also agree that your personal information may be transferred and processed in the United States, and that you have read and agree to the Terms of Use and the Privacy Policy.

This data was culled from Wave 4 of TheInfoPro Inc.'s (www.theinfopro.net) Storage Study of Fortune 1000 Storage Pros.