Survey Says: iSCSI will erode Fibre Channel sales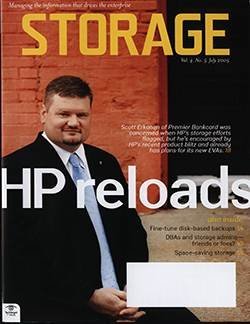 Download
What are your plans for iSCSI?
Continue Reading This Article
Enjoy this article as well as all of our content, including E-Guides, news, tips and more.
Will using IP SANs cause you to buy fewer Fibre Channel SANs?
iSCSI's ramp up among the Fortune 1000 has been very gradual, to say the least. According to a recent survey of Fortune 1000 storage administrators, iSCSI is currently used in only 13% of their organizations, while 22% plan to deploy it this calendar year and 30% are forecasting its deployment in 2006. At the same time, 36% have no plans for iSCSI whatsoever. But what iSCSI lacks in momentum, it makes up for in impact. Long term, a majority (54%) of iSCSI SAN users predict that the technology will cause them to spend less on Fibre Channel SANs.
Source: TheInfoPro Storage Study Wave 5 (www.theinfopro.net)
Dig Deeper on Ethernet storage
PRO+
Content
Find more PRO+ content and other member only offers, here.