Storage sidles up to SUSE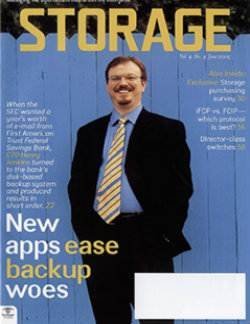 Download
Red Hat isn't the only Linux distribution in town--more and more companies are deploying SUSE Linux, owned and...
Continue Reading This Article
Enjoy this article as well as all of our content, including E-Guides, news, tips and more.
By submitting your email address, you agree to receive emails regarding relevant topic offers from TechTarget and its partners. You can withdraw your consent at any time. Contact TechTarget at 275 Grove Street, Newton, MA.
You also agree that your personal information may be transferred and processed in the United States, and that you have read and agree to the Terms of Use and the Privacy Policy.

supported by Novell Inc., Waltham, MA. As a result, a number of storage software vendors are supporting SUSE, including, over the course of the spring, EVault, FalconStor and Veritas.
"We're definitely seeing growing customer demand for SUSE," says John Lallier, VP of technology at FalconStor, which this spring announced that its IPStor Enterprise Edition software would support SUSE Linux Enterprise Server 9.
Veritas has also added SUSE to its list of supported distributions, and currently supports it for its backup, file system, volume manager, cluster server and server management software suites.
SUSE's appeal can be attributed to its early support for the Linux 2.6 kernel, says Ranajit Nevatia, Veritas' director of Linux strategy and alliances. Linux 2.6 is a 64-bit operating system and, as such, provides a greater address space for data-intensive apps.
Dig Deeper on Storage Resources
PRO+
Content
Find more PRO+ content and other member only offers, here.