Snapshot: Single initiator zoning
Do you practice single-initiator zoning?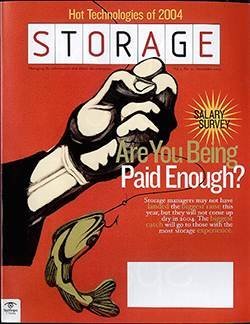 Download
Continue Reading This Article
Enjoy this article as well as all of our content, including E-Guides, news, tips and more.
By submitting your email address, you agree to receive emails regarding relevant topic offers from TechTarget and its partners. You can withdraw your consent at any time. Contact TechTarget at 275 Grove Street, Newton, MA.
You also agree that your personal information may be transferred and processed in the United States, and that you have read and agree to the Terms of Use and the Privacy Policy.

Do you practice single-initiator zoning?
Do you use zoning?
Do you agree with this statement?
Who is your principal HBA manufacturer?
Who is your principal switch manufacturer?



Overall, Storage readers are avid zoners. A survey last month revealed that 88% of readers practice zoning of some sort or another. But readers are divided on single-initiator zoning (51% for, 49% against), where the number of HBAs in a zone is limited to one. One proponent of single-initiator zoning explained it this way: "The HBA in their respective servers don't need to talk to each other. Also, with one zone--one HBA policy, RSCNs [registered state change notifications] will not have any impact on the other servers if one of the servers in the fabric is rebooted." Not only that, writes one reader, "Some vendors only support single initiator zones." But for many readers, it's not worth the trouble: "Zones across large SANs can be an administrative nightmare." Performance can also be negatively impacted "if large zone sets are being pushed across ISLs."
PRO+
Content
Find more PRO+ content and other member only offers, here.