Snapshot: Remote office storage management
How do you manage remote office storage?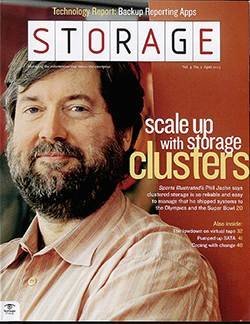 Download
How do you manage remote office storage?
Does your organization have remote offices/locations?
Where do you perform these remote office storage functions?
Which best describes your remote office storage in the future?
An overwhelming majority (89%) of Storage readers have remote locations and branches to deal with, and two things...
seem clear. By and large, file serving and backup are still happening at remote locations. It's less common, however, to host e-mail servers remotely. Over time, backup and file serving will probably migrate back to the central data center--53% of readers envision their storage operations becoming more centralized.
Dig Deeper on Remote and offsite data storage
PRO+
Content
Find more PRO+ content and other member only offers, here.