Snapshot: Email archiving
Do You Archive Your E-mail?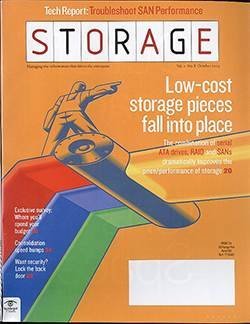 Download
Continue Reading This Article
Enjoy this article as well as all of our content, including E-Guides, news, tips and more.
By submitting your personal information, you agree that TechTarget and its partners may contact you regarding relevant content, products and special offers.
You also agree that your personal information may be transferred and processed in the United States, and that you have read and agree to the Terms of Use and the Privacy Policy.
Do You Archive Your E-mail?
Does your company archive its e-mail, or will it soon?
For how long?
How?



Whether they're required to or not, a majority of Storage readers we surveyed last month are now archiving end-user e-mail for significant amounts of time. Thirty-five percent of readers are archiving e-mail for five years or more. That said, the proportion of companies relying on commercial archiving tools is relatively small--only 19%. The remainder archive e-mail along with their backups or use the messaging server's built-in utilities. The latter is seen as less than ideal. As one user puts it: "Microsoft Outlook is buggy software and quits archiving on any sign of trouble. This way of archiving is of no use when the volume of e-mail is large."
Dig Deeper on Data storage compliance and regulations
PRO+
Content
Find more PRO+ content and other member only offers, here.