Our View: Seek and ye shall not find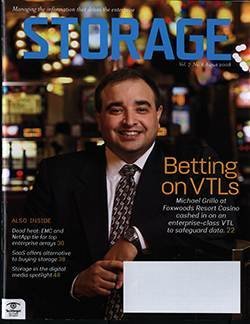 Download
Continue Reading This Article
Enjoy this article as well as all of our content, including E-Guides, news, tips and more.
By submitting your personal information, you agree that TechTarget and its partners may contact you regarding relevant content, products and special offers.
You also agree that your personal information may be transferred and processed in the United States, and that you have read and agree to the Terms of Use and the Privacy Policy.
When I try to find a document on my company's intranet--the latest mileage reimbursement figure or help with our Web content management program--I usually spend more time than it's worth trying to locate this information. And we're a relatively small company compared to behemoth enterprises with 10,000-plus employees.

So I was pleased to read a new study by the Association for Information and Image Management (AIIM) that found that 49% of survey respondents share my frustration in trying to locate work-related information, assuming it's online, indexed to a well-defined taxonomy and searchable. And that's a big assumption.

A couple of years ago, The Wall Street Journal quoted a VP of marketing, responsible for his company's intranet search, who said that some content was purposely not indexed because it might fall into the hands of those not authorized to see it. Fair enough. But does that include the company phone directory?

--Rich Friedman
Dig Deeper on Data storage management
PRO+
Content
Find more PRO+ content and other member only offers, here.