Non-blocking architecture
Non-blocking architecture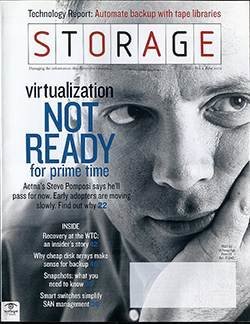 Download
Non-blocking architecture:
In the context of a switch, the ability to handle independent packets simultaneously because the switch has sufficient internal resources to handle maximum transfer rates from all ports. In a blocking architecture, the switch may become a bottleneck.
Continue Reading This Article
Enjoy this article as well as all of our content, including E-Guides, news, tips and more.
By submitting you agree to receive email communications from TechTarget and its partners. Privacy Policy Terms of Use.