New book and toolkit preps companies for legal ediscovery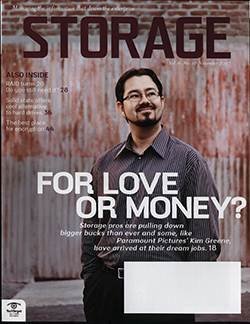 Download
Continue Reading This Article
Enjoy this article as well as all of our content, including E-Guides, news, tips and more.
By submitting your personal information, you agree that TechTarget and its partners may contact you regarding relevant content, products and special offers.
You also agree that your personal information may be transferred and processed in the United States, and that you have read and agree to the Terms of Use and the Privacy Policy.
First the CliffNotes: Buy the E-Discovery No. 1 Toolkit, not E-Discovery and the Federal Rules of Civil Procedure: A Pocket Guide.

Written by Bradley Schaufenbuel, senior manager in IT Risk and Security at Zurich Financial Services in Schaumburg, IL, E-Discovery and the Federal Rules of Civil Procedure: A Pocket Guide claims to be "a concise expert guide" to the updated Federal Rules of Civil Procedure (FRCP) that now includes all electronically created documents. The book gives storage managers a very general understanding of how to find and hold documents that may be relevant to a lawsuit, and coaches them on how to create enforceable storage policies before there's even a hint of possible litigation.
E-Discovery and the Federal Rules of Civil Procedure: A Pocket Guide
By Bradley Schaufenbuel
$29.95 (soft cover or download)
IT Governance Publishing
ISBN: 9781905356331
The book's major problem is its conciseness. For example "Organizational impacts of the amendments to the FRCP," "Technological impacts" and "Consequences of not addressing the E-Discovery challenge" are all good topics, but there's very little substance that will help you work more efficiently with in-house legal counsel, adequately evaluate tools such as legal-hold software or establish data destruction policies that a judge will agree are reasonable.

The comprehensive suite of policies, checklists and templates that address most of the steps an organization must take prior to, during and between ediscovery events are all contained in the E-Discovery No. 1 Toolkit, which must be purchased separately for $199.95. The templates contain excellent information to help you craft your own ediscovery policies and procedures for a lot less money than what's charged for similar information by a growing number of self-anointed ediscovery process consultants.

For example, the "E-Discovery Readiness Assessment Checklist" contains a series of questions that help codify how strong or weak a company's records management policy is, and whether it's followed and updated regularly. ("Does the records management policy include retention schedules for digital and non-digital information?", "Does the organization's technology automate/support compliance with its records management policies?")

Another checklist contains questions that help you evaluate legal-hold software. ("Can the solution search across multiple information systems, formats and platforms?", "Does the solution support multiple and overlapping litigation holds?")

Toolkit templates help you gauge the readiness of your organization to embark on an ediscovery process, and to cover all of the organizational communications that need to happen during the process. Of course, some parts of the ediscovery process may reside outside the storage department, in the legal department for example, but the toolkit will help you focus all of the disparate parts of the company so they'll start talking from the same agenda.

Considering the outrageous fines courts have been handing down recently to companies unable to produce documents, and the high fees outside legal firms charge to review documents, the $199.95 toolkit is a wise investment.

--Rich Friedman
Dig Deeper on Data storage compliance and regulations
PRO+
Content
Find more PRO+ content and other member only offers, here.