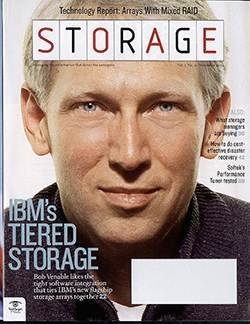 Download
Over the course of the summer and fall, venture firms came through for storage in a big way. Intransa, PolyServe and Copan Networks were all big winners, with each company garnering $20 million or more in new funds.
Continue Reading This Article
Enjoy this article as well as all of our content, including E-Guides, news, tips and more.
By submitting your personal information, you agree to receive emails regarding relevant products and special offers from TechTarget and its partners. You also agree that your personal information may be transferred and processed in the United States, and that you have read and agree to the Terms of Use and the Privacy Policy.

Dig Deeper on Storage vendors