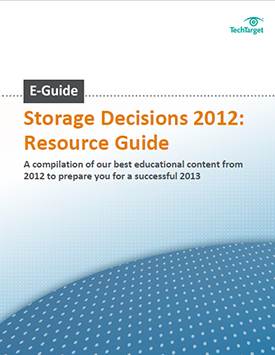 All You Need for 2013 Planning
Overcome your toughest storage 2013 planning and strategy questions with our most educational articles created over the course of 2012. This free download is jam-packed with strategic and tactical advice from our Storage Decisions Seminar speakers and compiled into an easy-to-reference guide for your convenience.
FEATURED SPEAKER ADVICE AND CONTENT
2013 Predictions and Challenges From Our Experts
"Unabated acceleration in storage capacity demand, with flat-to-declining budgets for new capacity."– Jon Toigo
Recommended Speaker Resources
Find out what Marc Staimer thinks are the best spots for flash SSD storage and the value of VMware's CBT. As well as Randy Kern's advice for long-term archive planning. 
This was first published in December 2012