Director-class switches win top spot
Survey says: Director-class switches win top spot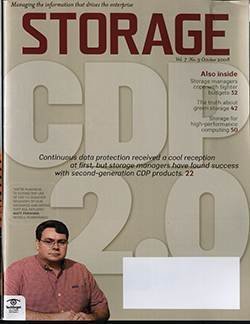 Download
Continue Reading This Article
Enjoy this article as well as all of our content, including E-Guides, news, tips and more.
By submitting your personal information, you agree that TechTarget and its partners may contact you regarding relevant content, products and special offers.
You also agree that your personal information may be transferred and processed in the United States, and that you have read and agree to the Terms of Use and the Privacy Policy.

Storage networks built around director-class switches or islands of small switches are the top two switch architectures for respondents to this fall's Storage Purchasing Intentions survey. While those set-ups vied for the top spot, high-end director-class switches won by a narrow margin (29% vs. 27%).
Eighteen percent of those surveyed go for a single fabric of large core switches with smaller edge switches, and 16% have set up their larger switches as islands surrounded by smaller switches. Ten percent are finding other ways to arrange their switch architecture.
Dig Deeper on SAN technology and arrays
PRO+
Content
Find more PRO+ content and other member only offers, here.