Definition: Short stroking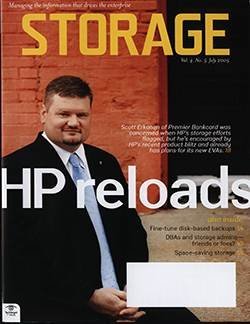 Download
Continue Reading This Article
Enjoy this article as well as all of our content, including E-Guides, news, tips and more.
By submitting your email address, you agree to receive emails regarding relevant topic offers from TechTarget and its partners. You can withdraw your consent at any time. Contact TechTarget at 275 Grove Street, Newton, MA.
You also agree that your personal information may be transferred and processed in the United States, and that you have read and agree to the Terms of Use and the Privacy Policy.

Short stroking: The practice of formatting a disk drive such that data is written only to the outer sectors of the disk's platters. In I/O-intensive environments, this increases performance, as it reduces the time spent by the drive actuator seeking sectors on a platter. However, short stroking also wastes a substantial portion of the disk drive's capacity.
Dig Deeper on Data center storage
PRO+
Content
Find more PRO+ content and other member only offers, here.