Definition: Grandfather-father-son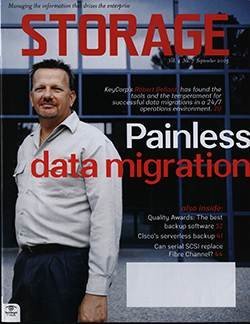 Download
A tape-media rotation scheme that creates three sets of backup tapes: daily incremental sets or "sons," weekly fulls or "fathers," and end-of-month tapes or "grandfathers." For example, if you want to take incremental backups Monday through Thursday, do a full on the weekend, and keep a monthly full for one year, you would need four sets for incrementals and three sets for weeklies (the fourth week of the month is used to create the...
Continue Reading This Article
Enjoy this article as well as all of our content, including E-Guides, news, tips and more.
By submitting you agree to receive email communications from TechTarget and its partners. Privacy Policy Terms of Use.

monthly backup). And because there are 13 four-week cycles in a year, you would need 13 sets of monthly tapes.
Dig deeper on Storage Resources