Backup outsourcers think small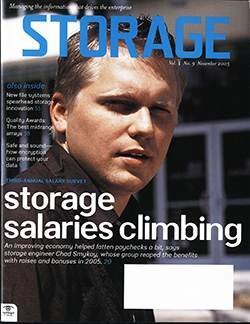 Download
Looking for a way to improve your backup? One way may be to outsource it, as vendors clamor to earn the backup...
Continue Reading This Article
Enjoy this article as well as all of our content, including E-Guides, news, tips and more.
By submitting your email address, you agree to receive emails regarding relevant topic offers from TechTarget and its partners. You can withdraw your consent at any time. Contact TechTarget at 275 Grove Street, Newton, MA.
You also agree that your personal information may be transferred and processed in the United States, and that you have read and agree to the Terms of Use and the Privacy Policy.

business of small- to medium-sized organizations.
That's in contrast to the early days of outsourcing, when storage service providers like the defunct Storage-Networks offered primary storage to enterprise users.
If nothing else, the price of outsourcing your backups has dropped dramatically, says Eran Farajun, executive VP at Asigra, whose Televaulting software is often resold by service providers. Prices used to be approximately $60 per gigabyte per month, he says. Today, expect to pay as little as $9 per GB "or even less for low-quality SLAs."
IBM is the latest vendor to throw its hat into the backup outsourcing ring with IBM Express Online Backup for Distributed Servers.
Based on technology from LiveVault, the service is a great fit for small businesses, says LiveVault's president and CEO Bob Cramer, because unlike enterprises, "they don't have expensive, top-tier IT staff at the ready."
Dig Deeper on Outsourced storage and storage service providers
PRO+
Content
Find more PRO+ content and other member only offers, here.