This Content Component encountered an error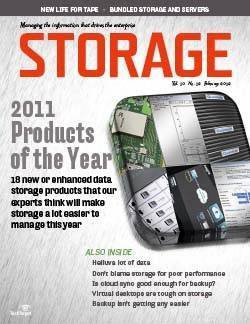 Download
A little more than 60% of our survey respondents say backup takes too long. Rapidly growing capacity and backing up virtual servers seem to be the culprits.
Continue Reading This Article
Enjoy this article as well as all of our content, including E-Guides, news, tips and more.
By submitting you agree to receive email communications from TechTarget and its partners. Privacy Policy Terms of Use.

Everyone knows backup is a pain in the #@&*%!, so a little relief would be more than welcome. A year and a half ago when we first asked, 46% of respondents said backups just take too darned long. If this is a good news/bad news story, that was the good news, because today a whopping 61% cite the same issue as their biggest backup problem. Fifty-eight percent say rapidly growing capacity is a big contributor, while 52% point a finger at backing up virtual servers. Nearly three-quarters (72%) are backing up virtual servers and/or desktops, and they give themselves only a passing grade for their efforts. On a scale of 1 to 5, where 1 is "terrible" and 5 is "great," 50% rated their virtual machine (VM) backup processes at a so-so 3. Our respondents hope dedupe will be a remedy, with 58% saying they've implemented it or plan to. But before you say hooray for technology, note that the same percentage plans to just throw more disk at the problem: Our respondents plan to purchase an average of 35 TB of disk storage just for backup this year.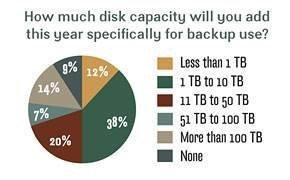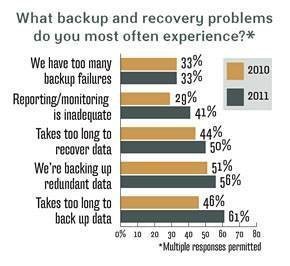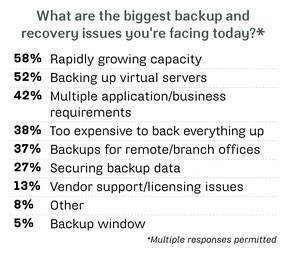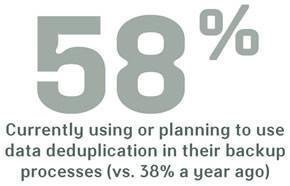 "Our primary pain point is the VMware integration. VMware snapshot technology is causing us lots of grief -- sometimes causing data corruption." -- Survey respondent
BIO: Rich Castagna is editorial director of the Storage Media Group.
Dig deeper on Data management tools