Ask the Experts
Where and when should we use data dedupe for remote-office backups?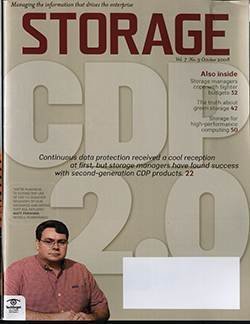 Download
Continue Reading This Article
Enjoy this article as well as all of our content, including E-Guides, news, tips and more.
Q: Where and when should we use data dedupe for remote-office backups?

A: Data deduplication serves a dual purpose: It reduces the amount of physical storage used for backup data and is a way to replace tape for backups. The decision point is when to use disk as a backup target. Once the need to use disk has been established, dedupe increases the efficiency of disk utilization.
A common application for deduplication is in remote offices where tape handling needs to be eliminated because there are no IT skills available. Dedupe then increases the utilization of the more expensive disk storage. Dedupe solutions also reduce the bandwidth requirements for replicating data to a remote location.
Other drivers to use disk-based backups include reliability of RAID-based disk storage and the security of not having tapes leave your environment with sensitive data.
However, imaging-type data or data encrypted at the source don't benefit much from dedupe. This makes disk-based backups a pricier proposition.

--Pierre Dorion, data center practice director, Long View Systems Inc
Dig Deeper on Data storage management
PRO+
Content
Find more PRO+ content and other member only offers, here.