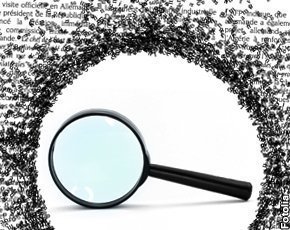 Since VMware Inc. launched vSphere 5 in July 2011, the hypervisor vendor has grabbed a large chunk of market share and VMware terms commonly pop up when discussing storage. To help users grasp the most relevant terms, we compiled a list of the top five most-searched VMware definitions on our Storage Media Group sites. We explain each VMware term and a collection of up-to-date news and tips for these important aspects of VMware.
VMware term 1: Storage vMotion
Storage vMotion is a tool in VMware that allows the live migration of virtual machines (VMs) from one storage array to another without any downtime. This was originally introduced in VMware ESX 3.5, but in Version 4.1 the ability to migrate more than one VM at a time was introduced. In addition to moving VMs, Storage vMotion can be used to change the format of a VM or to rename a disk file.
Related material on Storage vMotion:
VMware term 2: vStorage APIs
VMware developed vStorage APIs to be a set of programming standards that storage vendors can integrate into their products to better work with vSphere. Originally, VMware came out with four of these APIs in September 2011, each designed to improve a different aspect of storage, such as data protection or storage management.
Related material on vStorage APIs:
VMware term 3: vStorage APIs for Array Integration
VMware's vStorage APIs for Array Integration (VAAI) are a set of primitives designed to offload some storage tasks to the storage array, rather than having them take place on VMware's server virtualization hardware. This allows requests to be completed quicker. Though VMware created these primitives, it is up to the storage vendor to integrate VAAI support into their products; due to VMware's popularity, an increasing number of vendors have done this.
Related material on VAAI:
VMware term 4: vStorage APIs for Storage Awareness
The vStorage APIs for Storage Awareness (VASA) help manage the storage systems in vSphere environments. VASA allows information about storage to be visible to vSphere's vCenter management interface, which helps the virtualization layer determine what storage should host particular VMs, thereby improving efficiency in the environment.
Related material on VASA:
VMware term 5: Storage Distributed Resource Scheduler
Storage Distributed Resource Scheduler (DRS) was introduced in vSphere 5 as an extension of the DRS used with earlier versions of vSphere. It works with clustered storage to provide better control by determining the best location for workloads to be stored. Storage DRS is able to move workloads from one data store to another, based on I/O requirements to optimize performance.
Related material on Storage DRS: