The SearchStorage.com news team is on the scene at the EMC World 2012 show, providing live coverage and independent analysis of the annual four-day event where EMC showcases its roadmap and upgrades for new and existing products. Storage Media Group editorial director Rich Castagna (@RichCastagnaTT), senior news editor Dave Raffo and senior site editor Andrew Burton (@AndrewBurtonTT) are talking with EMC World 2012 attendees to get their views on the latest news from the EMC conference. Of course, every IT show needs a buzz phrase, and this year's EMC World 2012 theme is "transformation." In outlining themes for the show, EMC COO Pat Gelsinger highlighted the cloud and big data analytics as "transformative technologies." For more coverage of keynotes and what the EMC community is saying about the show, check out our ongoing team coverage.
EMC World 2012 Wrap Up
EMC was stingy with details of its pet flash projects during most of EMC World 2012, but offered glimpses of early versions of "Project X" and "Project Thunder" Tuesday during chief marketing officer Jeremy Burton's keynote on future technologies.
EMC World 2012: Day Three Coverage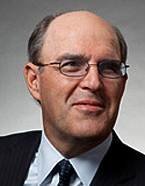 VCE Chairman Michael Capellas
The VCE Company has a new Vblock infrastructure package addition, the Series 700 Model LX. And the group announces Vblock's integration with EMC VPLEX, Avamar, Data Domain and RecoverPoint.
EMC this week launches a new Data Domain system called the DD990, discontinues Data Domain Global Deduplication Array (GDA) and Data Domain Archiver, and adds tape support for Avamar.
Satisfied Syncplicity customers say they hope EMC continues the company's focus on security and adds some enterprise functionality.
VCE Chairman Michael Capellas says Vblock is on track to hit $3 billion in revenue.
XtremIO exec Josh Goldstein tosses out big numbers, saying the company's technology can achieve unlimited IOPS.
EMC World 2012: Day Two Coverage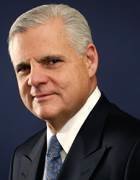 In his EMC conference keynote, CEO Joe Tucci outlined the company's hybrid strategies for SSD technology and storage clouds.
A chief scientist at HDS disputed EMC's claims of a competitive edge in a new federated offering.
EMC says that flash technology will live in arrays, servers, hybrid solutions—just about everywhere.
EMC unveiled a new Data Domain back-up device, the DD990, at EMC World 2012, and declared that cloud black-up services aren't ready for prime time.
Whether flash technology should reside throughout the data center or just one location depends on whom you ask.
EMC World 2012: Day One Coverage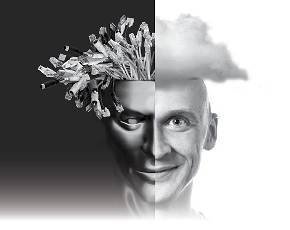 A slew of product upgrades and some new additions to the
EMC's cloud offerings
topped the list of early announcements.
EMC has been talking flash so much lately that it's surprising to hear so little about the technology at the show.
Did CEO Joe Tucci not see the promotional materials ahead of time? He was "creeped out" by the image of a guy with clouds and cables spilling out of his head.