A yottabyte is a measure of theoretical storage capacity and is 2 to the 80th power bytes or, in decimal, approximately a thousand zettabytes, a trillion terabytes, or a million trillion megabytes.
Download: Getting Started with Cache Memory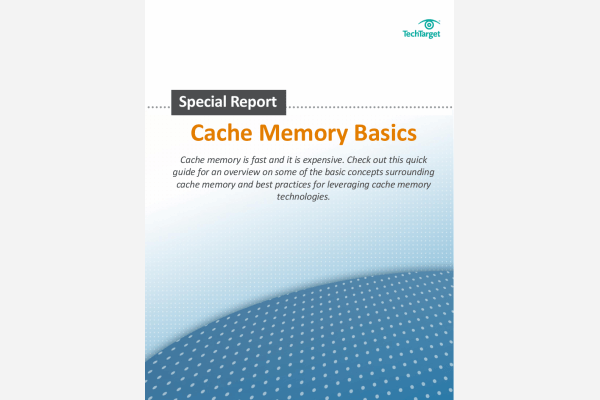 Eager to improve storage performance, many were quick to consider cache memory - but just as quickly find it to be challenging to implement and expensive. Check out this quick guide for an overview on some of the basic concepts surrounding cache memory and best practices for leveraging cache memory technologies.
By submitting your email address, you agree to receive emails regarding relevant topic offers from TechTarget and its partners. You can withdraw your consent at any time. Contact TechTarget at 275 Grove Street, Newton, MA.
You also agree that your personal information may be transferred and processed in the United States, and that you have read and agree to the Terms of Use and the Privacy Policy.

Written out in decimal, a yottabyte looks like this:
1,208,925,819,614,629,174,706,176
The prefix is based on the Greek letter iota. According to Paul McFedries' The Word Spy, it would take approximately 86 trillion years to download a 1-yottabyte file, and the entire contents of the Library of Congress would consume a mere 10 terabytes.
This was first published in
September 2005
Continue Reading About yottabyte
Dig Deeper on Enterprise storage, planning and management
PRO+
Content
Find more PRO+ content and other member only offers, here.