Wear leveling is a process that is designed to extend the life of solid state storage devices. Solid state storage is made up of microchips that store data in blocks. Each block can tolerate a finite number of program/erase cycles before becoming unreliable. For example, SLC NAND flash is typically rated at about 100,000 program/erase cycles. Wear leveling arranges data so that write/erase cycles are distributed evenly among all of the blocks in the device.

Download this free guide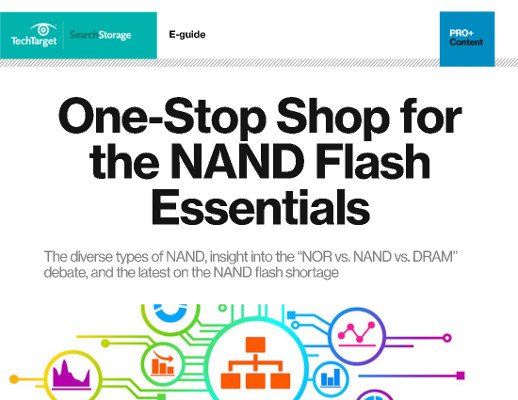 PDF: The NAND flash essentials one-stop shop
Look no further than this guide for your NAND flash memory essentials. Your copy includes an in-depth breakdown of SLC, MLC and TLC NAND, a performance and cost comparison of NAND vs. DRAM and NOR, and how the NAND flash shortage affects SSD supply and pricing.
By submitting your personal information, you agree that TechTarget and its partners may contact you regarding relevant content, products and special offers.
You also agree that your personal information may be transferred and processed in the United States, and that you have read and agree to the Terms of Use and the Privacy Policy.
Wear leveling is typically managed by the flash controller, which uses a wear leveling algorithm to determine which physical block to use each time data is programmed. There are two types of solid-state drive (SSD) wear leveling: dynamic and static. Dynamic wear leveling pools erased blocks and selects the block with the lowest erase count for the next write.
Static wear leveling, on the other hand, selects the target block with the lowest overall erase count, erases the block if necessary, writes new data to the block, and ensures that blocks of static data are moved when their block erase count is below a certain threshold. This additional step of moving data can slow write performance due to overhead on the flash controller, but static wear leveling is considerably more effective than dynamic wear leveling for extending the lifespan of solid state devices.
Continue Reading About wear leveling
PRO+
Content
Find more PRO+ content and other member only offers, here.