Shadow RAM is a copy of Basic Input/Output Operating System (BIOS) routines from read-only memory (ROM) into a special area of random access memory (RAM) so that they can be accessed more quickly. Access in shadow RAM is typically in the 60-100 nanosecond range whereas ROM access is in the 125-250 ns range. In some operating systems such as DOS, certain BIOS routines are not only used during the boot or startup of the system, but also during normal operation, especially to drive the video display terminal. In Windows and OS/2, however, these routines are not used and the use of shadow RAM is not necessary. In some systems, the user can turn the use of shadow RAM off or on.
Hot data storage market technology trends for 2016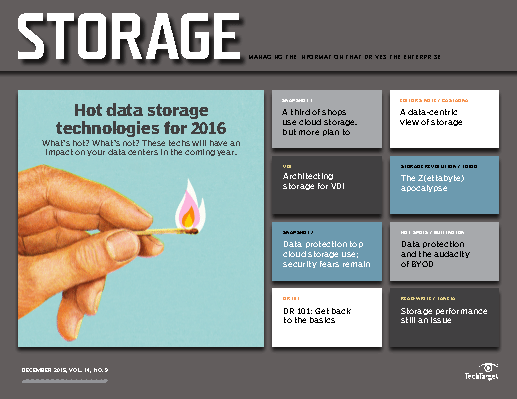 Download the December edition of Storage Magazine Online to check out our Hot Techs for 2016! For the past 13 years, we've honored the best and brightest technologies for the upcoming year. As always, we are proud to present a batch of technologies we believe will make a big impact on data storage market technology.
By submitting your email address, you agree to receive emails regarding relevant topic offers from TechTarget and its partners. You can withdraw your consent at any time. Contact TechTarget at 275 Grove Street, Newton, MA.
You also agree that your personal information may be transferred and processed in the United States, and that you have read and agree to the Terms of Use and the Privacy Policy.

This was first published in
April 2005
Dig Deeper on Data Backup
PRO+
Content
Find more PRO+ content and other member only offers, here.