In personal computers, a partition is a logical division of a hard disk created so that you can have different operating systems on the same hard disk or to create the appearance of having separate hard drives for file management, multiple users, or other purposes. A partition is created when you format the hard disk. Typically, a one-partition hard disk is labelled the "C:" drive ("A:" and "B:" are typically reserved for diskette drives). A two-partition hard drive would typically contain "C:" and "D:" drives. (CD-ROM drives typically are assigned the last letter in whatever sequence of letters have been used as a result of hard disk formatting, or typically with a two-partition, the "E:" drive.)
Download: Getting Started with Cache Memory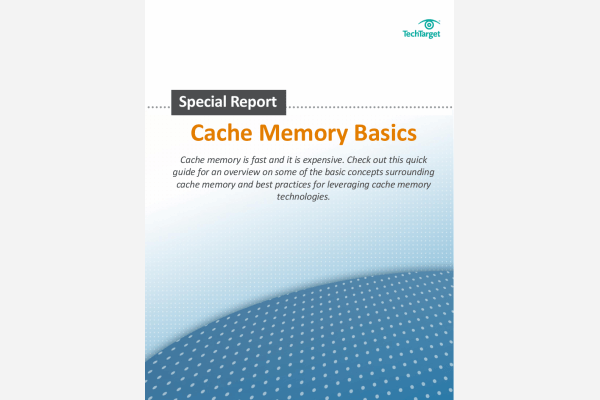 Eager to improve storage performance, many were quick to consider cache memory - but just as quickly find it to be challenging to implement and expensive. Check out this quick guide for an overview on some of the basic concepts surrounding cache memory and best practices for leveraging cache memory technologies.
By submitting your email address, you agree to receive emails regarding relevant topic offers from TechTarget and its partners. You can withdraw your consent at any time. Contact TechTarget at 275 Grove Street, Newton, MA.
You also agree that your personal information may be transferred and processed in the United States, and that you have read and agree to the Terms of Use and the Privacy Policy.

When you boot an operating system into your computer, a critical part of the process is to give control to the first sector on your hard disk. It includes a partition table that defines how many partitions the hard disk is formatted into, the size of each, and the address where each partition begins. This sector also contains a program that reads in the boot sector for the operating system and gives it control so that the rest of the operating system can be loaded into random access memory.
Boot viruses can put the wrong information in the partition sector so that your operating system can't be located. For this reason, you should have a back-up version of your partition sector on a diskette known as a bootable floppy.
Continue Reading About partition
Dig Deeper on Disk drives
PRO+
Content
Find more PRO+ content and other member only offers, here.