Optical media - such as the compact disk (CD) - are storage media that hold content in digital form and that are written and read by a laser; these media include all the various CD and DVD variations, as well as optical jukeboxes and autochangers. Optical media have a number of advantages over magnetic media such as the floppy disk. Optical disk capacity ranges up to 6 gigabytes; that's 6 billion bytes compared to the 1.44 megabytes (MB) - 1,440,000 bytes - of the floppy. One optical disk holds about the equivalent of 500 floppies worth of data. Durability is another feature of optical media; they last up to seven times as long as traditional storage media.

Download this free guide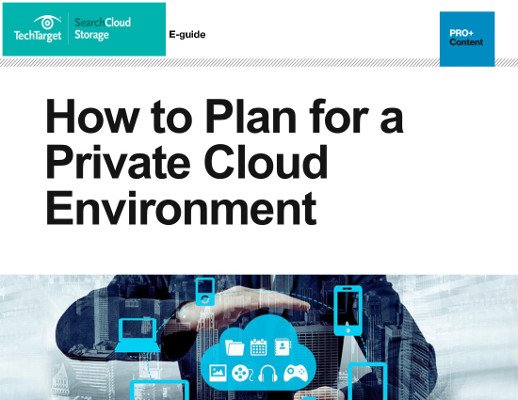 Planning is Paramount for a Private Cloud Environment
Are you getting ready for the move to a cloud environment? Or maybe you're still trying to figure out which is better for your business, to go private or adopt a public cloud? Either way this handbook is for you. Inside you'll find out why a private cloud is the way to go, as well as tactics and strategies on how to get you there. From VM deployment platform options, to what you can expect from DRaaS services, you'll find it all inside.
By submitting your personal information, you agree that TechTarget and its partners may contact you regarding relevant content, products and special offers.
You also agree that your personal information may be transferred and processed in the United States, and that you have read and agree to the Terms of Use and the Privacy Policy.
The Optical Storage Technology Association (OSTA) is an international trade organization dedicated to the promotion of standardized writable optical technologies and related products. Incorporated in 1992, OSTA is made up of members and associates from the leading optical media manufacturers and resellers of North America, Europe, and Asia. OSTA members include Adaptec, Hewlett-Packard, Philips, and Sony.
Continue Reading About optical media
Dig Deeper on Storage Resources
PRO+
Content
Find more PRO+ content and other member only offers, here.