An optical disc is an electronic data storage medium that can be written to and read using a low-powered laser beam. Originally developed in the late 1960s, the first optical disc, created by James T. Russell, stored data as micron-wide dots of light and dark. A laser read the dots, and the data was converted to an electrical signal, and finally to audio or visual output. However, the technology didn't appear in the marketplace until Philips and Sony came out with the compact disc (CD) in 1982. Since then, there has been a constant succession of optical disc formats, first in CD formats, followed by a number of DVD formats.

Download this free guide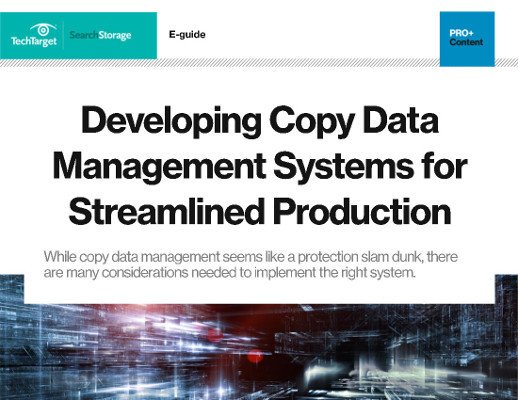 Copy management: Flexible framework amid solution fluctuations
While the honeymoon for standalone CDM appliances isn't over, many vendors also offer built-in CDM functionality. Download our guide for an examination of the CDM market, which vendors to keep your eye on (i.e. Actifio, Commvault, Catalogic, etc.), and a framework for establishing lasting copy management—no matter how the solutions for doing so fluctuate.
By submitting your personal information, you agree that TechTarget and its partners may contact you regarding relevant content, products and special offers.
You also agree that your personal information may be transferred and processed in the United States, and that you have read and agree to the Terms of Use and the Privacy Policy.
Optical disc offers a number of advantages over magnetic storage media. An optical disc holds much more data. The greater control and focus possible with laser beams (in comparison to tiny magnetic heads) means that more data can be written into a smaller space. Storage capacity increases with each new generation of optical media. Emerging standards, such as Blu-ray, offer up to 27 gigabytes (GB) on a single-sided 12-centimeter disc. In comparison, a diskette, for example, can hold 1.44 megabytes (MB). Optical discs are inexpensive to manufacture and data stored on them is relatively impervious to most environmental threats, such as power surges, or magnetic disturbances.
Continue Reading About optical disc
Dig Deeper on Data management tools
PRO+
Content
Find more PRO+ content and other member only offers, here.