Also see Kilo, mega, giga, tera, peta, and all that.
1) As a measure of computer processor storage and real and virtual memory, a megabyte (abbreviated MB) is 2 to the 20th power bytes, or 1,048,576 bytes in decimal notation.

Download this free guide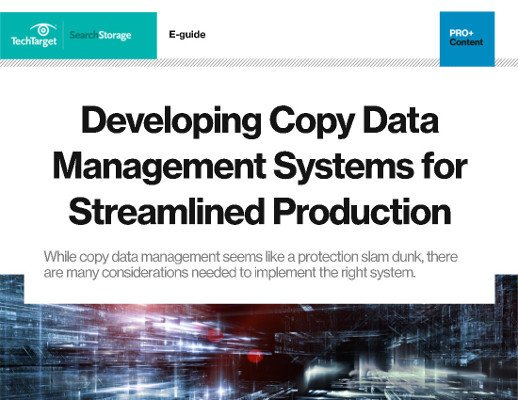 Copy management: Flexible framework amid solution fluctuations
While the honeymoon for standalone CDM appliances isn't over, many vendors also offer built-in CDM functionality. Download our guide for an examination of the CDM market, which vendors to keep your eye on (i.e. Actifio, Commvault, Catalogic, etc.), and a framework for establishing lasting copy management—no matter how the solutions for doing so fluctuate.
By submitting your personal information, you agree that TechTarget and its partners may contact you regarding relevant content, products and special offers.
You also agree that your personal information may be transferred and processed in the United States, and that you have read and agree to the Terms of Use and the Privacy Policy.
2) According to the IBM Dictionary of Computing, when used to describe disk storage capacity and transmission rates, a megabyte is 1,000,000 bytes in decimal notation.
According to the Microsoft Press Computer Dictionary, a megabyte means either 1,000,000 bytes or 1,048,576 bytes.
According to Eric S. Raymond in The New Hacker's Dictionary, a megabyte is always 1,048,576 bytes on the argument that bytes should naturally be computed in powers of two.
Continue Reading About megabyte (MB)
Dig Deeper on Data storage management
PRO+
Content
Find more PRO+ content and other member only offers, here.