Also see Kilo, mega, giga, tera, peta, and all that.
Download: Getting Started with Cache Memory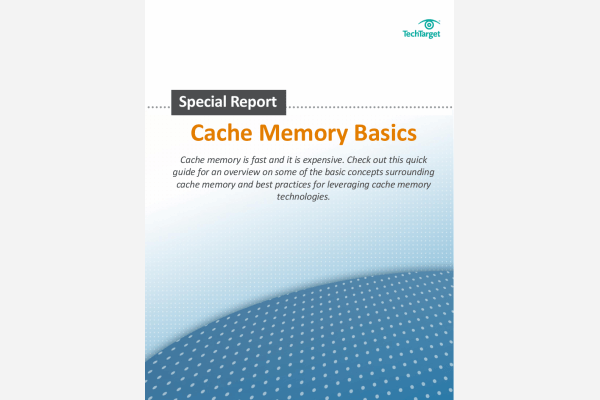 Eager to improve storage performance, many were quick to consider cache memory - but just as quickly find it to be challenging to implement and expensive. Check out this quick guide for an overview on some of the basic concepts surrounding cache memory and best practices for leveraging cache memory technologies.
By submitting your email address, you agree to receive emails regarding relevant topic offers from TechTarget and its partners. You can withdraw your consent at any time. Contact TechTarget at 275 Grove Street, Newton, MA.
You also agree that your personal information may be transferred and processed in the United States, and that you have read and agree to the Terms of Use and the Privacy Policy.

1) As a measure of computer processor storage and real and virtual memory, a megabyte (abbreviated MB) is 2 to the 20th power bytes, or 1,048,576 bytes in decimal notation.
2) According to the IBM Dictionary of Computing, when used to describe disk storage capacity and transmission rates, a megabyte is 1,000,000 bytes in decimal notation.
According to the Microsoft Press Computer Dictionary, a megabyte means either 1,000,000 bytes or 1,048,576 bytes.
According to Eric S. Raymond in The New Hacker's Dictionary, a megabyte is always 1,048,576 bytes on the argument that bytes should naturally be computed in powers of two.
This was first published in
October 2006
Continue Reading About megabyte (MB)
Dig Deeper on Enterprise storage, planning and management
PRO+
Content
Find more PRO+ content and other member only offers, here.