Definition
magneto-optical drive (MO)
The magneto-optical (MO) drive is a popular way to back up files on a personal computer. As the term implies, an MO device employs both magnetic and optical technologies to obtain ultra-high data density. A typical MO cartridge is slightly larger than a conventional 3.5-inch magnetic diskette, and looks similar. But while the older type of magnetic diskette can store 1.44 megabytes (MB) of data, an MO diskette can store many times that amount, ranging from 100 MB up to several gigabytes (GB).

Download this free guide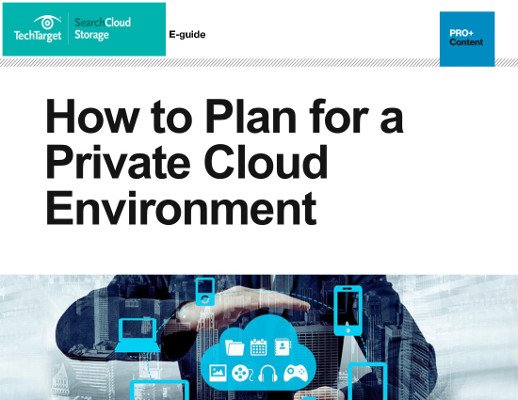 Planning is Paramount for a Private Cloud Environment
Are you getting ready for the move to a cloud environment? Or maybe you're still trying to figure out which is better for your business, to go private or adopt a public cloud? Either way this handbook is for you. Inside you'll find out why a private cloud is the way to go, as well as tactics and strategies on how to get you there. From VM deployment platform options, to what you can expect from DRaaS services, you'll find it all inside.
By submitting your personal information, you agree that TechTarget and its partners may contact you regarding relevant content, products and special offers.
You also agree that your personal information may be transferred and processed in the United States, and that you have read and agree to the Terms of Use and the Privacy Policy.
An MO system achieves its high data density by using a laser and a magnetic read/write head in combination. Both the laser and the magnet are used to write data onto the diskette. The laser heats up the diskette surface so it can be easily magnetized, and also to allow the region of magnetization to be precisely located and confined. A less intense laser is used to read data from the diskette. Data can be erased and/or overwritten an unlimited number of times, as with a conventional3.5-inch diskette.
Examples of magneto-optical drives are the Fujitsu DynaMO, a 230 MB drive used in the PowerPC Apple Powerbook, a note book computer, and the Pinnacle Micro Vertex, a 2.6 GB drive.
The chief assets of MO drives include convenience, modest cost, reliability, and (for some models)widespread availability approaching industry standardization.The chief limitation of MO drives is that they are slower than hard disk drives, although they are usually faster than conventional 3.5-inch diskette drives.
Continue Reading About magneto-optical drive (MO)
Dig Deeper on Disk drives
PRO+
Content
Find more PRO+ content and other member only offers, here.