litigation hold (preservation orders or hold orders)
Litigation hold is a stipulation requiring a company to preserve all data that may relate to a legal action involving the company... (Continued)
Litigation hold (also known as "preservation orders" or "hold orders") is a stipulation requiring a company to preserve all data that may relate to a legal action involving the company. This requirement ensures that the data in question will be available for the discovery process prior to litigation.
2015 Planning: The Top 10 Data Storage Definitions You Need To Know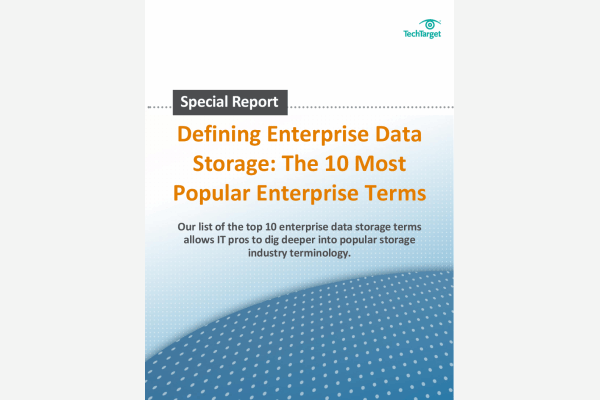 Whether you're a seasoned IT expert or a relative newcomer, the jargon surrounding data storage technologies can be overwhelming. Before you finalize your 2015 planning, refer to this Special Report to find out the top 10 most important storage terms you need to know today.
By submitting your personal information, you agree to receive emails regarding relevant products and special offers from TechTarget and its partners. You also agree that your personal information may be transferred and processed in the United States, and that you have read and agree to the Terms of Use and the Privacy Policy.

A company must preserve records when it learns of pending or imminent litigation, or when litigation is reasonably anticipated. Litigation hold prevents spoliation (destruction, alteration, or mutilation of evidence) which can have a catastrophic impact on the defense. An attorney may issue a litigation hold letter or a company may issue a hold order internally. The order applies not only to paper-based documents but also to electronically-stored information (ESI)
Implementing a litigation hold process can be challenging for storage administrators. All companies must establish a sound retention policy and apply that policy to their storage systems. Storage systems with a litigation hold feature can then override the existing retention and deletion rules that have been established, preventing alteration or destruction of the data until the legal action has been resolved.
Continue Reading About litigation hold (preservation orders or hold orders)
Glossary
'litigation hold (preservation orders or hold orders)' is part of the:
View All Definitions
PRO+
Content
Find more PRO+ content and other member only offers, here.