Definition
iSCSI initiator
An Internet Small Computer System Interface (iSCSI) initiator is software or hardware that enables a host computer to send data to an external iSCSI-based storage array through an Ethernet network adapter over a Transmission Control Protocol (TCP)-based Internet Protocol (IP) network. The iSCSI initiator originates the input/output (I/O) command sequence to facilitate data transmission to the storage device, which is also known as an iSCSI target.

Download this free guide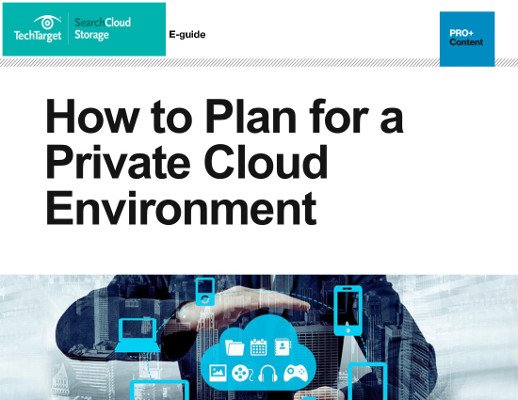 Planning is Paramount for a Private Cloud Environment
Are you getting ready for the move to a cloud environment? Or maybe you're still trying to figure out which is better for your business, to go private or adopt a public cloud? Either way this handbook is for you. Inside you'll find out why a private cloud is the way to go, as well as tactics and strategies on how to get you there. From VM deployment platform options, to what you can expect from DRaaS services, you'll find it all inside.
By submitting your personal information, you agree that TechTarget and its partners may contact you regarding relevant content, products and special offers.
You also agree that your personal information may be transferred and processed in the United States, and that you have read and agree to the Terms of Use and the Privacy Policy.
Software-based iSCSI initiators are far more common than hardware-based iSCSI initiators. A software iSCSI initiator is typically part of the server operating system and uses host CPU resources to map the Small Computer System Interface (SCSI) I/O command set to TCP/IP for use by the iSCSI storage system.
A hardware iSCSI initiator is a dedicated, host-based network interface card (NIC) with built-in resources to handle the iSCSI and TCP/IP processing functions. The need for a NIC-based TCP/IP offload engine (TOE) has declined as servers have gained more powerful processing cores. A hardware iSCSI initiator may still be useful for data protection, when booting a server from a local disk, or for security, if the card has built-in encryption capabilities.
Special iSCSI name formats to identify initiators and targets include the iSCSI qualified name (IQN), extended unique identifier (EUI), and T11 network address authority (NASA).
Continue Reading About iSCSI initiator
Dig Deeper on SAN technology and arrays
PRO+
Content
Find more PRO+ content and other member only offers, here.