Definition
hardware RAID (hardware redundant array of independent disk)
Hardware RAID is a form of RAID (redundant array of independent disks) where processing is done on the motherboard or a separate RAID card.
RAID spreads data on multiple hard disks, balancing overlapping I/O operations. This improves performance and increases the mean time between failures, increasing fault tolerance. RAID can be in the format of a hardware or software system.

Download this free guide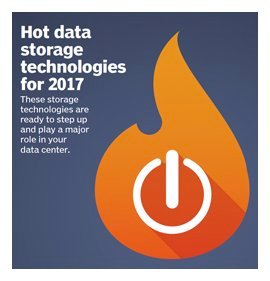 Download highlights hottest 2017 data storage tech trends
What storage tech will (or won't) set data centers ablaze in 2017? Discover the trends making our experts' storage short-list. Additionally, diagnose your DR in light of today's data capacity limitations.
By submitting your personal information, you agree that TechTarget and its partners may contact you regarding relevant content, products and special offers.
You also agree that your personal information may be transferred and processed in the United States, and that you have read and agree to the Terms of Use and the Privacy Policy.
With hardware RAID, logical disks are configured and mirrored outside of the system. A physical controller manages the array, presenting data to applications and operating systems as logical units. The controller resides on a PCI bus.
The difference in hardware RAID and software RAID is where the RAID processing happens. Software RAID performs the processing on the host's CPU. Because it does not use the server processor, hardware RAID provides better performance. However, because of the need for additional hardware, it is more expensive than software RAID.
Continue Reading About hardware RAID (hardware redundant array of independent disk)
PRO+
Content
Find more PRO+ content and other member only offers, here.