In flash memory, a floating gate is a CMOS- (complementary metal-oxide semiconductor) based transistor that is capable of holding an electrical charge.

Download this free guide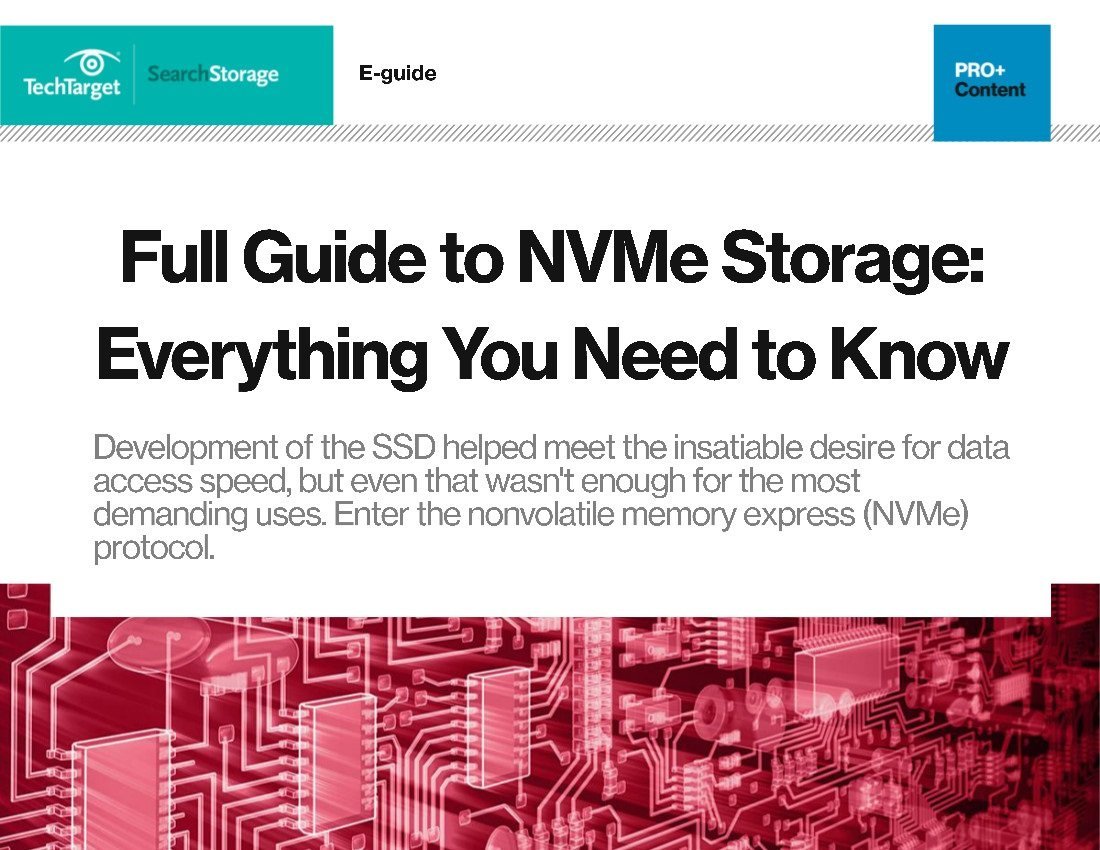 NVMe: The networked future for insatiable data access speeds
NVMe's no longer just a protocol for fast flash drive connections to a PC via the PCI Express bus. Discover the future of NVMe usage here, including exclusive details on how the M.2 SSD form factor is approaching server-ready capacity and speed.
By submitting your personal information, you agree that TechTarget and its partners may contact you regarding relevant content, products and special offers.
You also agree that your personal information may be transferred and processed in the United States, and that you have read and agree to the Terms of Use and the Privacy Policy.
Flash memory is a type of Electronically Erasable Programmable Read Only Memory (EEPROM) chip which is programmed and erased in large blocks. The chip's cells are arranged in a grid that has two transistors at each intersection. One of the transistors is known as a floating gate and the other one is called a control gate. The two transistors are separated from each other by a thin dielectric material generally referred to as the oxide layer. Because the floating gate is electrically isolated by the oxide layer, any electrons placed on it are trapped there. This is what makes flash memory non-volatile.
Flash memory works by adding (charging) or removing (uncharging) electrons to and from a floating gate. A bit's 0 or 1 state depends upon whether or not the floating gate is charged or uncharged. When electrons are present on the floating gate, current can't flow through the transistor and the bit state is 0. This is the normal state for a floating gate. When electrons are removed from the floating gate, current is allowed to flow and the bit state is 1.
Continue Reading About floating gate
Dig Deeper on Solid-state storage
PRO+
Content
Find more PRO+ content and other member only offers, here.